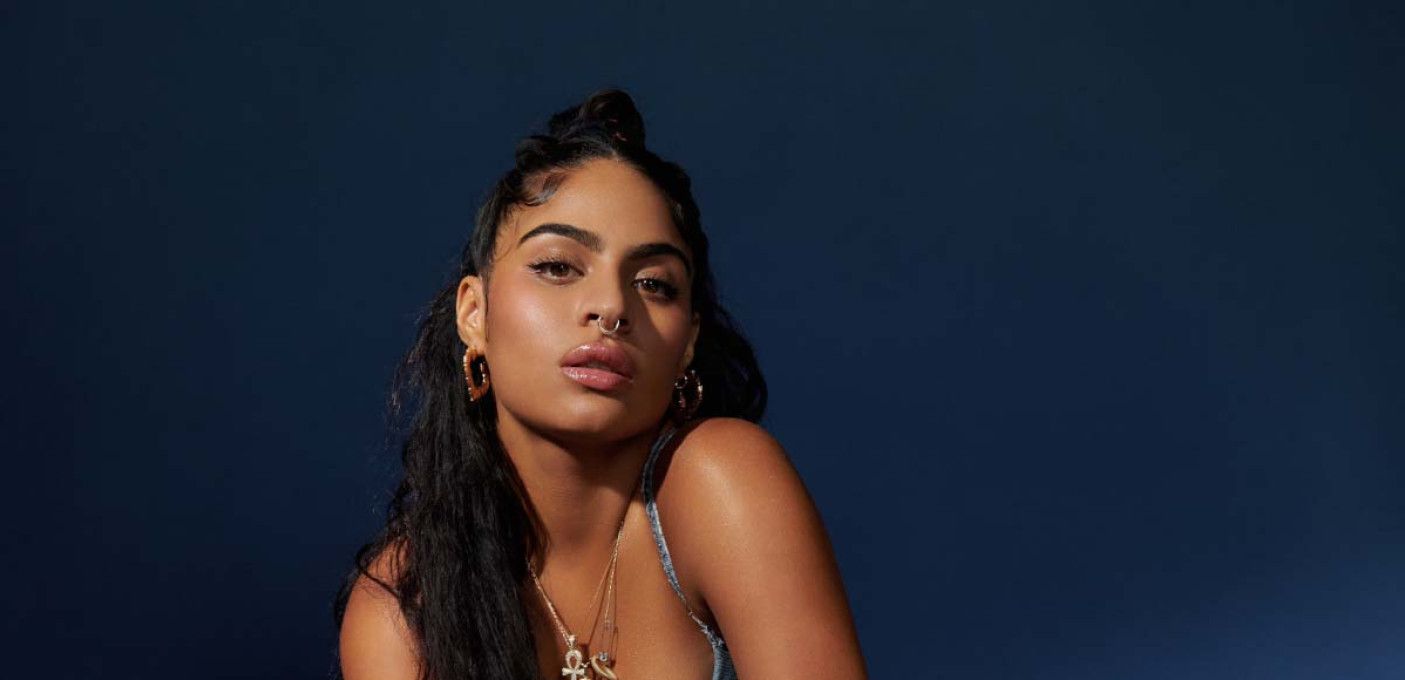 The critically acclaimed and Grammy-nominated singer-songwriter comes with the highly anticipated album YESSIE.

TIMINGS
/ 19u30: doors
/ 20u00 - 20u30: Deyaz
/ 21u00 - 22u30: Jessie Reyez

For fans of
Alessia Cara, Ella Mai, Dounia, Sabrina Claudio, Jorja Smith, H.E.R.
Jessie Reyez
Jessie Reyez burns bright. Serving as a light in the dark for a legion of loyal fans, Jessie channels her lived experiences and remarkable empathy into cathartic artistry. After releasing two critically acclaimed EPs, Kiddo & Being Human In Public – the Grammy-nominated singer-songwriter released her debut studio album Before Love Came To Kill Us via FMLY/Island Records to critical acclaim in March 2020. Earning over 1.2 billion global streams, the project earned the title of Top Female Debut Album and Top R&B Album of 2020 - charting in the top 5 on Billboard's R&B album chart and cemented Reyez as a worldwide phenomenon.
Multi-Platinum, multiple award-winning, sold out tour embarking, celebrated truth speaking, multi-hyphenate - recording artist, songwriter, and electric live performer Jessie Reyez is back with her sophomore album September 16, 2022. The title, YESSIE – her own familial nickname, gives us a glimpse of the intimacy on this project. Unofficially christened that name at a very young age, the album balances a world of weariness with the clear-eyed truth telling that many abandon after childhood. There is no pretense to YESSIE. YESSIE lives with abandon. YESSIE loves radically. YESSIE feels everything deeply and genuinely. Exactly why her people love her.
Read More
Deyaz
Multidisciplinary artist Deyaz is, in his own words, a "non-confined musician". Raised in East Ham, London, his innate connection to music helped him find solace during his turbulent teenage years. "For me, music comes from a therapeutic place," he notes. "It's about helping myself first and foremost. I don't have another outlet".
Deyaz's sound is a unique amalgam; emotive lyrics, soaring topline melodies, complex harmonies and full band arrangements, usually underpinned by his core instrument: acoustic guitar.
Read More