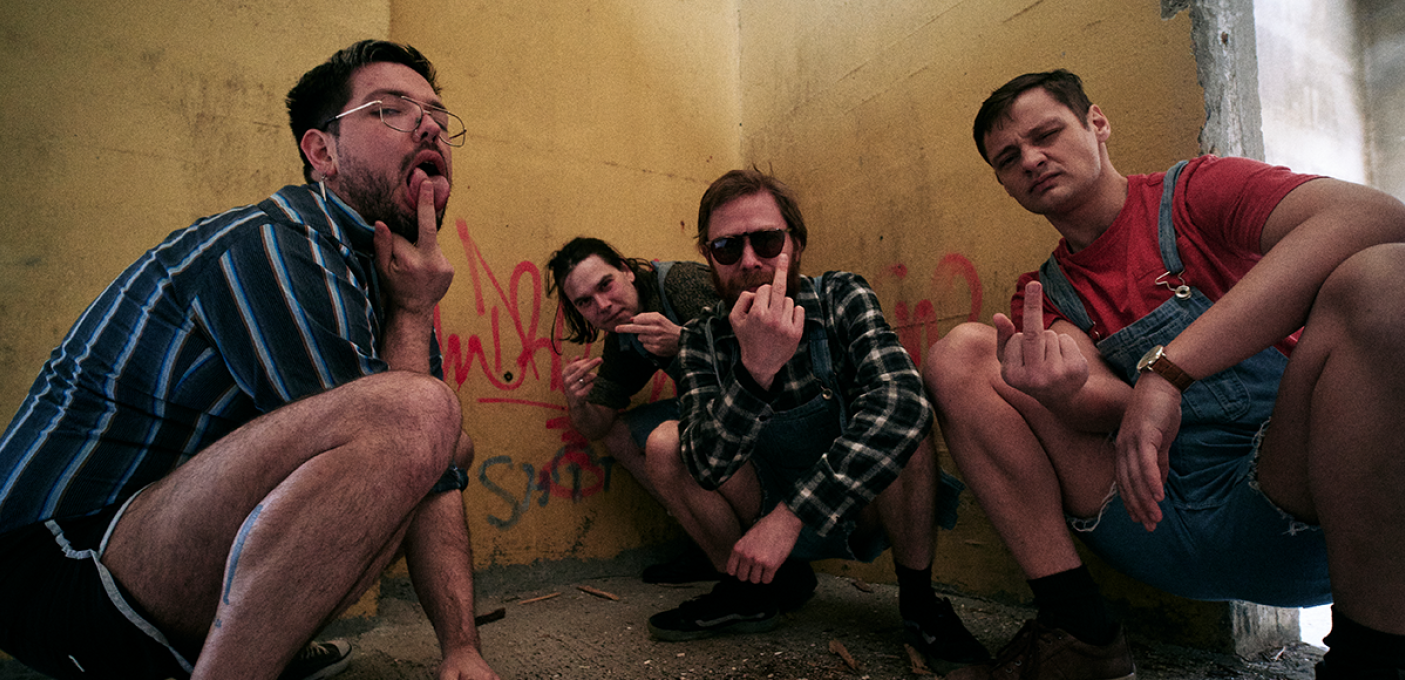 Vegan, Bisexual Shitpunk here to shake things up

TIMING
/ 19u30: doors
/ 20u15 - 20u45: Poolface
/ 21u15 - 22u45: Joe & The Shitboys

For fans of
Hangyouth / Tramhaus / KEG
Joe & The Shitboys
The bisexual, vegan shitpunks, Joe & The Shitboys, formed with the intention of calling out shitty behaviour in the conservative Faroe Islands, where the rock scene is filled with boneless homophobes and meat-eating misogynists - and continue to take their aim at general vibe killers everywhere.
With rave reviews coming in from Iggy Pop, BBC Radio 6 Music, NME, DIY, Brooklyn Vegan and more, the band are already tipped as one of the most exciting new live acts around.
Now with the second album 'The Reson For Hardcore Vibes (Again)', expect more ferocious fun to come from this incredibly unique four-piece.
Read More
Poolface
Combine Ille Van Dessel and Shana Sevrin and you get Poolface. Half based in Brussels, half based in Mechelen the band also splits their influences in two. Shana was influenced by the post-metal and hardcore scene while Ille has her influence in the punk and garage scene. Together they try to make catchy songs with a noisy vibe.
Read More