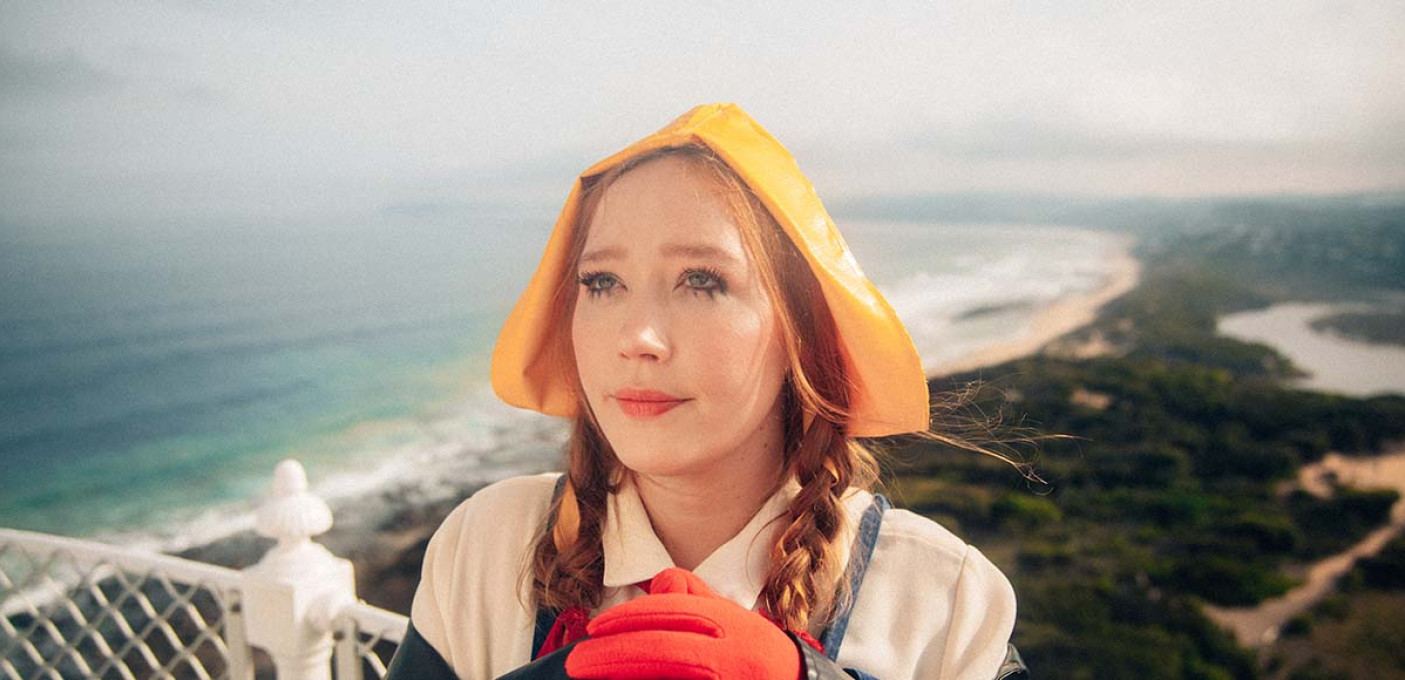 Australian singer-songwriter is back with album PRE PLEASURE (release: August 26)

TIMING
/ 19u30: Doors open
/ 20u00 - 20u30: Erin Rae
/ 21u00 - 22u30: Julia Jacklin
For fans of
Big Thief, Faye Webster, Caroline Rose, Kevin Morby, Julien Baker
Julia Jacklin
If her debut album Don't Let The Kids Win established Julia Jacklin as an artist to watch, her 2019 follow up Crushing solidified Jacklin as one of the songwriters of her generation. Three years have passed since its release, but the world is still catching its breath in the wake of Crushing – a release so emotionally poignant, its sense of vulnerability and power permeate long after the first listen.
Jacklin is now back with a stunning new album PRE PLEASURE (Out August 26th) and will take her magnificent band across North America and UK/Europe later this year. Recorded in Montreal, and co-produced with Marcus Paquin (The National, The Weather Station), PRE PLEASURE presents the Australian songwriter at the peak of her powers, and exploring exciting new musical terrain, as evidenced by the incredible first single Lydia Wears A Cross.
Read More
Erin Rae
Growing up in Jackson, Tennessee, Erin Rae got an early introduction to folk music at home. Her mom and dad were both part-time musicians, playing their own brand of American roots music at churches, county fairs and coffee shops in west Tennessee. Starting as early as five years old, she would join them for a song or two.
Two decades later, she's still spending her time onstage — this time as the main act. Erin Rae and the Meanwhiles released their full-length debut, Soon Enough, in the US in September 2015, receiving glowing support from taste-makers at NPR music (All Songs Considered), Rolling Stone, and more. The success of her independent release in the US lead Clubhouse Records UK to pick up and release Soon Enough across the pond in June 2016. With continued support from NPR, BBC, and fellow Nashville musicians like Margo Price, what might have been a blip on the indie radar proved to be a career shaping record with life left in it, even a year later.
With her first UK tour under her belt, and another single, Playing Old Games, released last fall, Erin Rae kicked off 2017 in a big way. She partnered with The Refuge Foundation for the Arts in Appleton, Wisconsin to make her second full-length LP. Recorded at the Refuge, a beautiful, historic Franciscan monastery-turned-creative space on Wisconsin's Fox River, the record is set to be released in 2018, continuing the tradition of songwriting by Erin Rae that is deeply personal, and universally relatable.
Read More