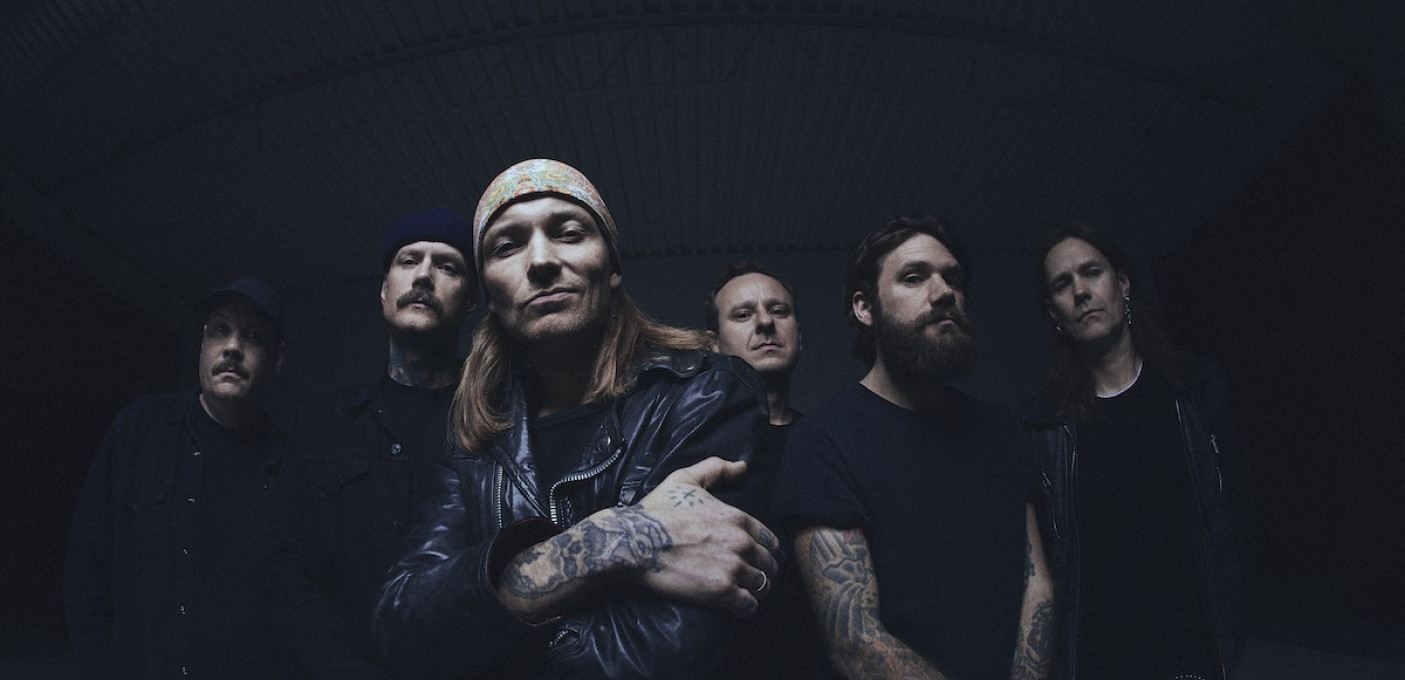 The black 'n roll of Kvelertak (that's hardcore punk, rock 'n roll and shreds of black metal) will soon be raging like a whirlwind again through Europe.
For fans of
Baroness / Kylesa / Mutoid Man
Kvelertak
Kvelertak are a Norwegian black n roll band from Stavanger, formed in 2007. The group comprises vocalist Ivar Nikolaisen, guitarists Vidar Landa, Bjarte Lund Rolland and Maciek Ofstad, bassist Marvin Nygaard and drummer Håvard Takle Ohr. Founding member and lead singer Erlend Hjelvik left the group in 2018, being replaced by Ivar Nikolaisen. Most of Kvelertak's songs have Norwegian lyrics, and their main influences are rock and roll and punk rock. The band's self-titled debut album was released in 2010 and sold more than 15,000 copies in Norway. The second album, Meir, was released in March 2013. The band's third studio album, titled Nattesferd, was released on May 13, 2016. Their fourth studio album, Splid, released on February 14th, 2020, their first with Ivar Nikolaisen on lead vocals. Kvelertak were formed in Stavanger, Norway in 2007. The band's name is the Norwegian for "stranglehold" or "chokehold". A demo, Westcoast Holocaust, was self-released that year. The band released their debut album, entitled Kvelertak, on June 21, 2010 via the Norwegian record label Indie Recordings, and on March 15 via The End Records in North America. The album was certified gold by IFPI in Norway for selling over 15,000 copies. In March 2011, Kvelertak were presented with two Spellemannprisen Awards, a prestigious Norwegian music award similar to the American Grammy Award—for Best Newcomer and Best Rock Band. The Kvelertak song "Mjød" was used as the end music for the film The Troll Hunter.
Read more on Last.fm. User-contributed text is available under the Creative Commons By-SA License; additional terms may apply.
Read More
CANCER BATS
With 17 years under their belt, including 7 acclaimed studio albums, six JUNO Award nominations and countless tours around the globe, Cancer Bats have become an undeniable force within the world of heavy music. One of the hardest working bands in the industry, Cancer Bats have graced the covers and pages of countless taste-making publications including Kerrang!, Exclaim!, Revolver and Rock Sound. Shared stages with so many of the grates! BILLY TALENT, ALEXISONFIRE, HATEBREED, SICK OF IT ALL, GWAR, ANTI FLAG, RISE AGAINST and countless others.
Read More