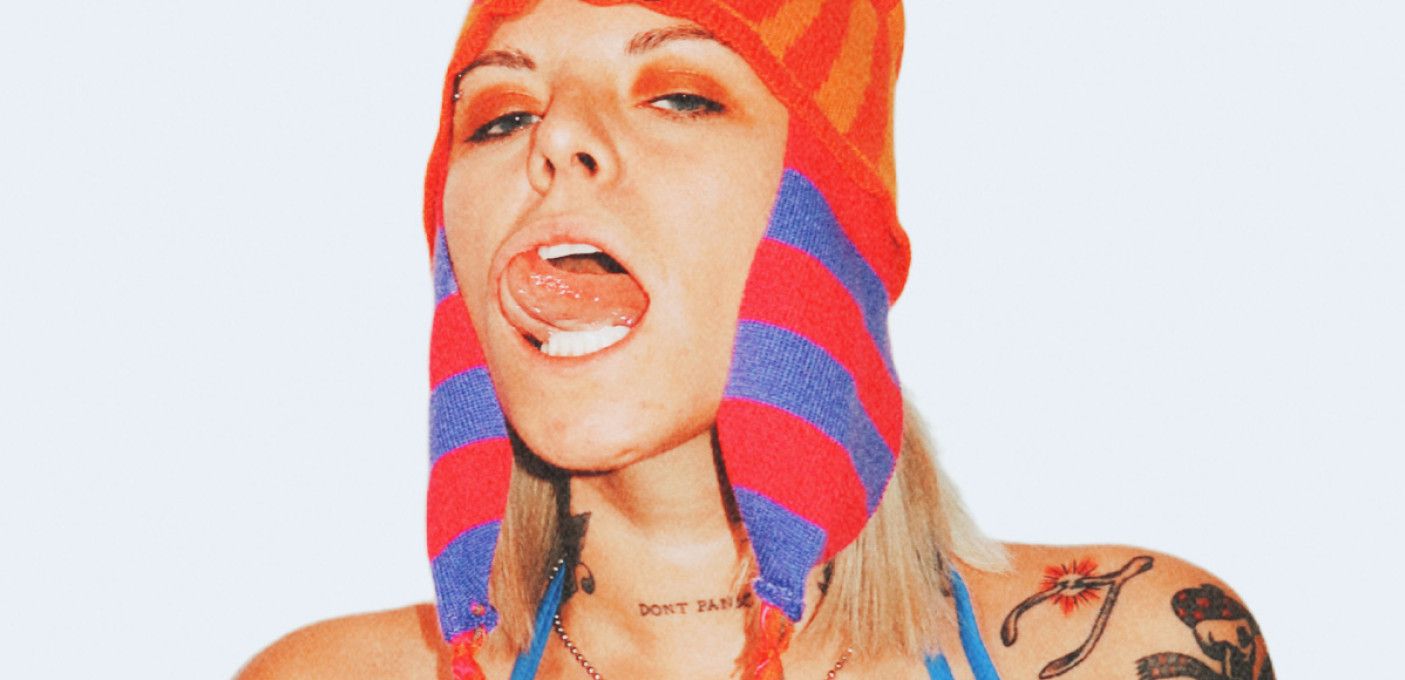 Internet kid blending blend of rock, pop, hip-hop and R&B.

TIME TABLE
/ 19h30: doors open
/ 20h15 - 20h45: July Jones
/ 21h15 - 22h15: Lauren Sanderson
For fans of
FINNEAS, Fletcher, King Princess, Hayley Kiyoko
Lauren Sanderson
LAUREN SANDERSON is no longer just happy to be here. While her acclaimed 2020 debut full-length, Midwest Kids Can Make It Big, was brimming with wide-eyed wonder, the LA-via-Indiana singer/songwriter is getting bolder, weirder & a little more in your face with the release of her brand-new single "THERAPY!" out 1/28/22.
Produced by Pinkslip (347aidan, Royal & The Serpent) this first track of 2022 marks a career highlight for Sanderson, who is poised to record a year of highlights in 2022 as she embarks upon a nationwide headline tour of such iconic rock clubs as Irving Plaza and the 9:30 club and releases even more amazing music that will push this independently driven artist over the impressive 100,000,000 stream mark this spring.
Lauren Sanderson turned heads in 2019 opening for FINNEAS and has steadily built a loyal cult following thanks to her no-holds-barred honesty, relentless DIY work ethic and electric persona. MTV, Billboard, Zane Lowe's Beats 1, Alternative Press, NPR, Cosmopolitan and Spotify's New Music Friday have all signed on in support of her swirling, intoxicating blend of rock, pop, hip-hop and R&B – imbued with the same charisma and conviction that made her a YouTube presence starting with her viral TED Talk at the age of 19 in 2015.
"I don't want to play the underdog anymore," she declares. "I know what I'm capable of, and I'm ready to bring the star power."
Read More
July Jones
July Jones is a superstar in the making with a completely unique look and perspective. Their edgy electro pop songs combine razor-sharp hooks with progressive production choices and unfiltered lyrics about relationships, queerness and mental health. Having established themselves as in-demand songwriters for the likes of BTS and Girli, this talented artist from Slovenia has now released a first project of their own. Their debut mixtape "Silly Little Dream Pt. 1" is the first part of a conceptual trilogy about Jones' birth as an artist and is also the first introduction to their sound. Newer singles "Muse" and "Majesty" also prove July Jones' desire to push the boundaries of pop.
Read More