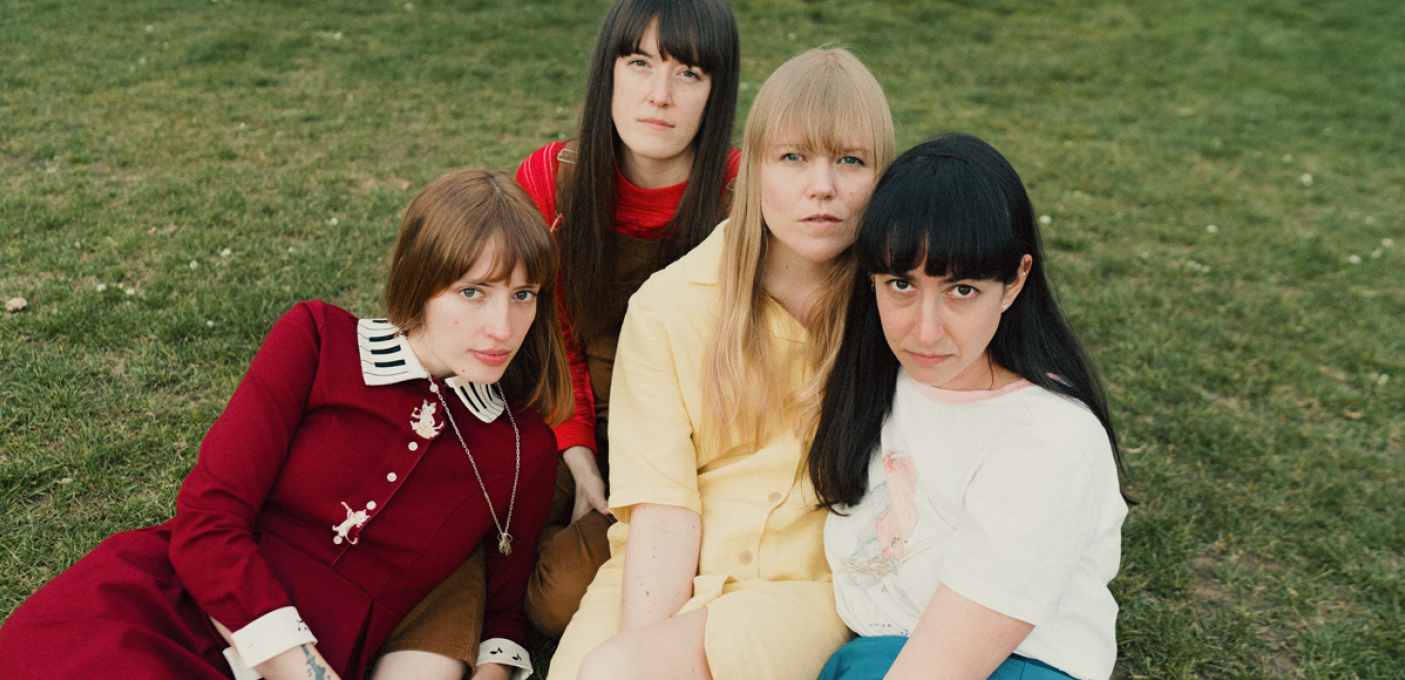 Tripping on tequila and Cumbia vibes, this London foursome serves you with wonderfully energetic dance music.

/ Timing
- 7.30pm: doors open
- 7.30pm - 8.30pm: DJ Aldolino
- 8.30pm - 9.30pm: Los Bitchos
- 9.30pm - ... : DJ Aldolino

/ HiFive
New concert series of national and international acts in the Trix Café on the verge of a breakthrough. The admission price is deliberately kept low by €5. However, if you buy more than one ticket in advance, they will become even cheaper! For example, you will only pay €15 for five tickets. Quality does not always have to be expensive. HiFive!
For fans of
Yin Yin / Kikagaku Moyo / SLIFT / Altin Gün
Los Bitchos
Four gals from the underground realms of London, tripping out on tequila and Cumbia vibes.
Read more on Last.fm. User-contributed text is available under the Creative Commons By-SA License; additional terms may apply.
Read More
DJ Aldolino
DJ Aldolino (Aldo Struyf) is an Antwerp based musician and DJ. He plays guitar and keyboards in Mark Lanegan Band, Black Phoebe and his own band Crayon Sun. Other bands he played in include Millionaire, Creature with the Atom Brain, Vive La Fête, Orange Black, Club Moral and many more.
He's been buying and spinning records for more than 30 years now, starting out as a resident DJ at one of the most famous rockclubs in Belgium, Lintfabriek. Later he formed a duo with Tom Barman, played many countries and they were resident at 'Cinema', Stadswaag, Antwerp.
These days you'll find him mostly behind turntables before and after numerous bands in venues all over Belgium. Since Covid 19 erased nearly all cultural events he started releasing dansable music on 7" as dj Aldolino.
Read More