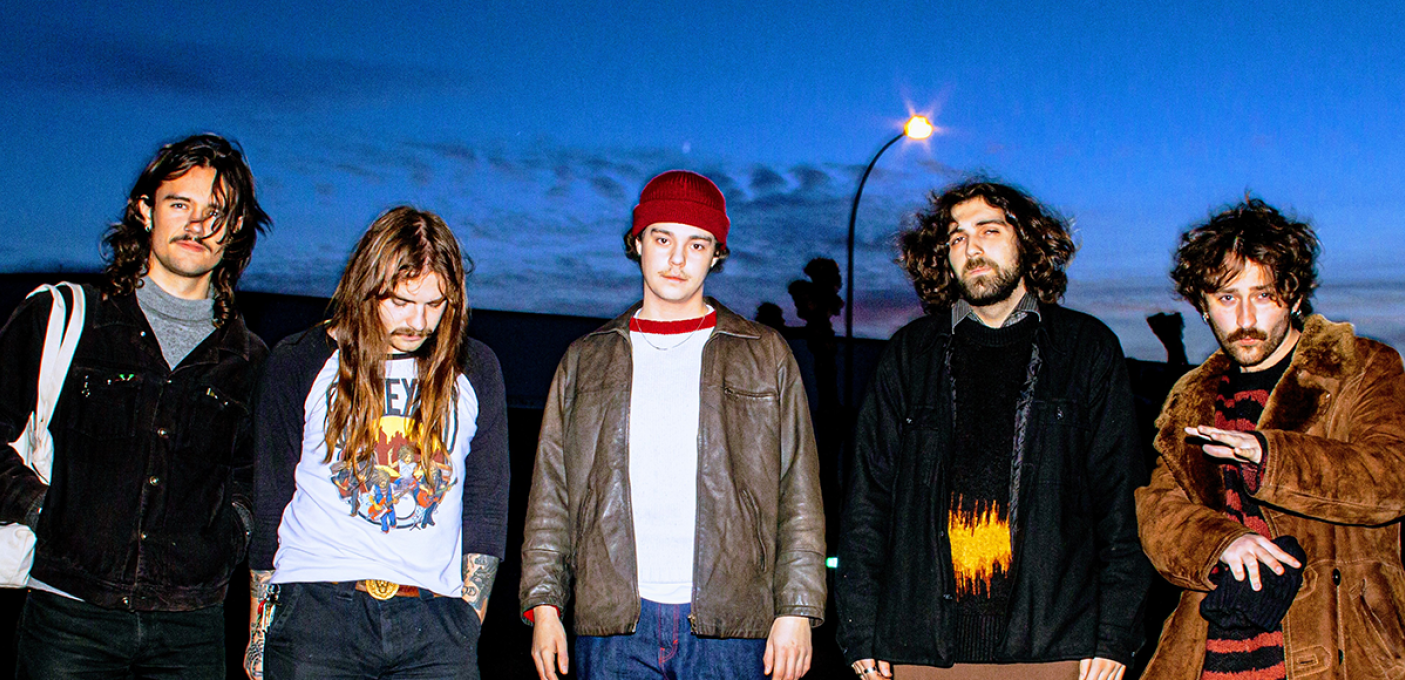 Freshly cooked Belgian progrock.
For fans of
Black Sabbath, Wishbone Ash, Pink Floyd
Mojo & The Kitchen Brothers
Mojo and the Kitchen Brothers is a 5-headed omnium gatherum of eclectically inspired music freaks from Belgium cooking up a late 60's early 70's minded mix of heavy progrock soaked in psychedelia. The smells emanating from their kitchen recall bands like Black Sabbath, Wishbone Ash and Pink Floyd. However, M&TKB is more than a nostalgia trip. Firmly tuned into the spring of contemporary psych rockers, Mojo & the Kitchen Brothers' catchy tunes, proggy riffs, deafening drums, roaring basslines and spacy, triple-guitar jams take the listener on a Janus-faced journey through the limbo between past and present.
In 2023 they'll release their first album, in the meantime you can listen to their EP "Flaming Tiger Lizard"!
Read More