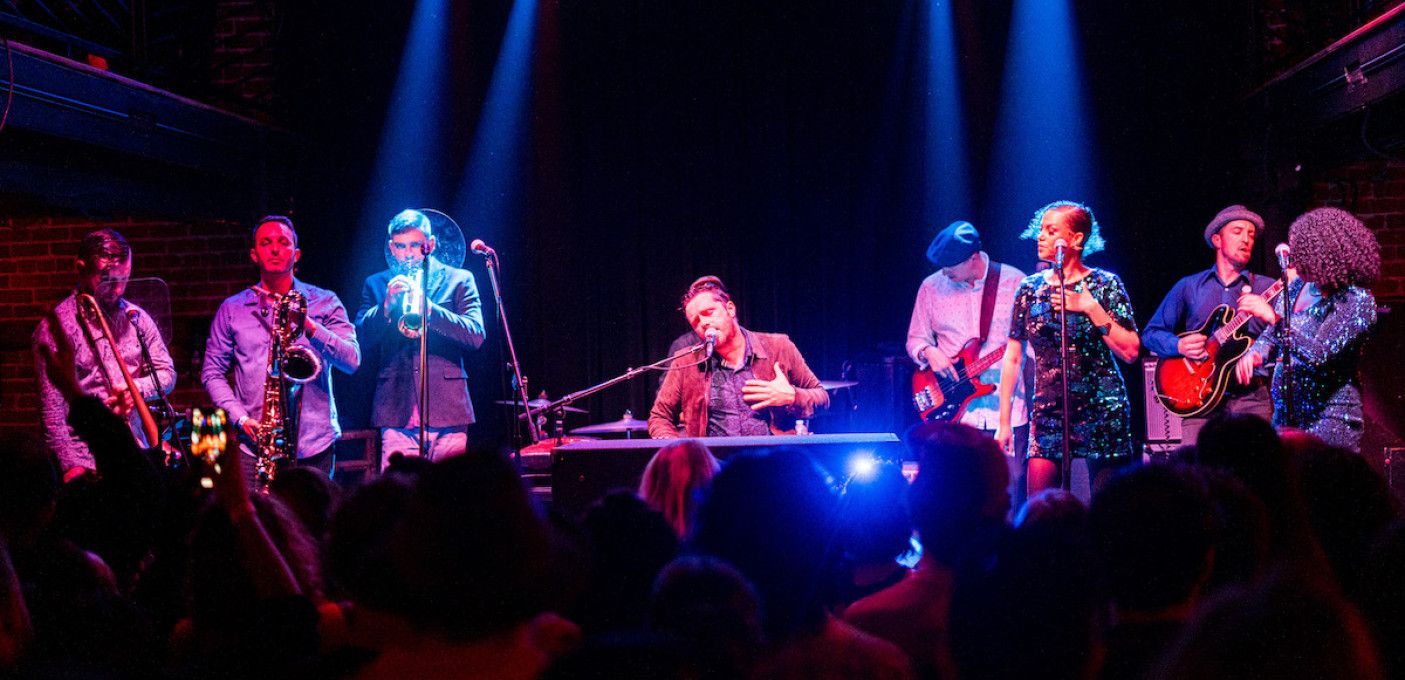 Catchy, psychedelic funky soul reminiscent of the best of Curtis Mayfield, Sly Stone and George Clinton.

TIMING
/ 7.30 pm: doors open
/ 7.30 pm - 8.30 pm: Sugar Onion Sound (DJ)
/ 8.30 pm - 10.00 pm: Monophonics
/ 10.00 pm - ... pm: Sugar Onion Sound (DJ)

The first track from the upcoming new album by Monophonics (Sage Motel, release: May 13):
For fans of
Stax Records, The Budos Band, Curtis Mayfield, Sly Stone, George Clinton
Monophonics
Over the past seven years, Monophonics have staked their claim as one of California's premier bands. Raised amid the Bay Area's rich musical culture, Monophonics has proudly carried on the tradition of music native to their hometown, which flourished during the birth of psychedelia. Monophonics were formed in 2005; originally a instrumental ensemble comprised of guitarist Ian McDonald, bassist Myles O'Mahony, saxophonist Alex Baky, trumpeter Ryan Scott, and drummer Austin Bohlman, the band has recently added the dynamic soul vocals of keyboardist Kelly Finnigan.
Read more about Monophonics on Last.fm. User-contributed text is available under the Creative Commons By-SA License and may also be available under the GNU FDL.
Read More