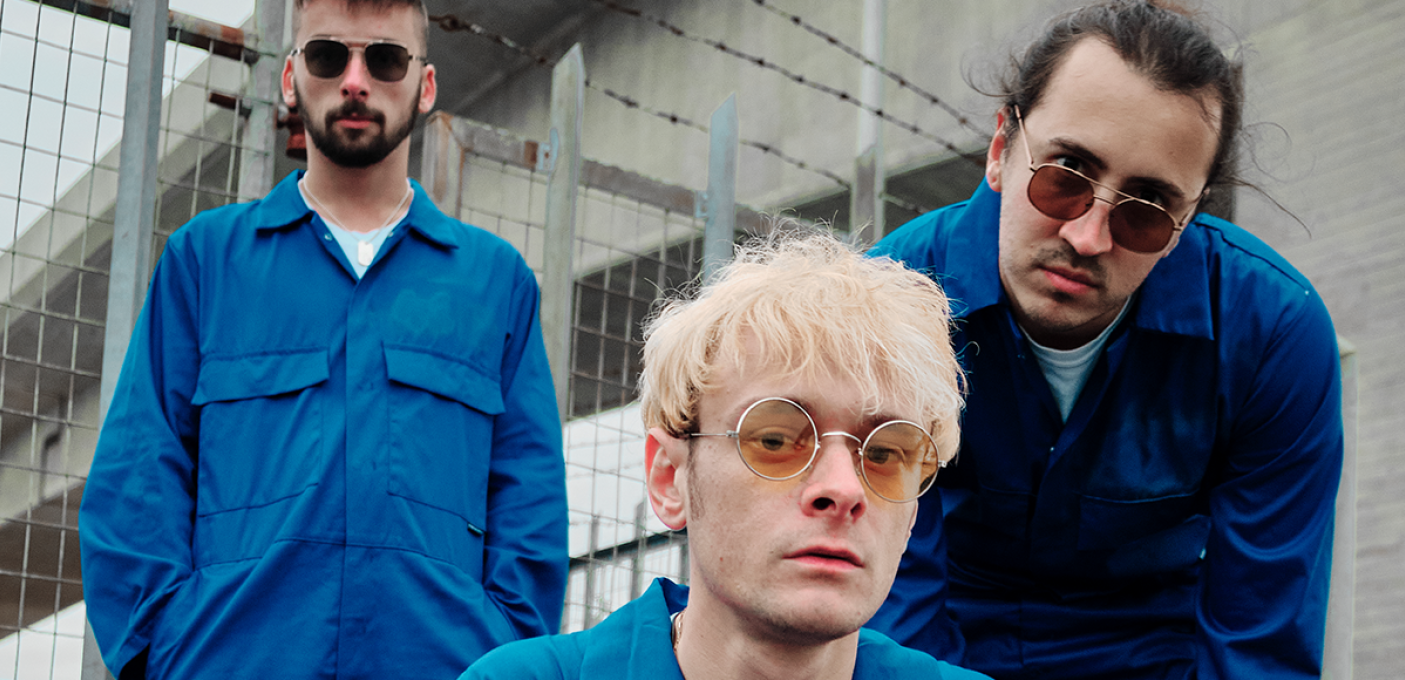 This event has unfortunately been cancelled. Ticket buyers have been personally contacted.

/ HiFive
New concert series of international acts in the Trix Café on the verge of a breakthrough. The admission price is deliberately kept low by € 5. However, if you buy more than one ticket in advance, they will become even cheaper! For example, you will only pay € 15 for five tickets. Quality does not always have to be expensive. HiFive!
For fans of
Psychedelic Porn Crumpets / Royal Blood / Snapped Ankles / The Black Lips / Hotel Lux
Mystic Peach
Thunderous psych-punk that will shake your foundations: Mystic Peach juggles an overwhelming plethora of sounds and styles, but always effectively aiming straight for the diaphragm!
While playful riffs explode into gargantuan crescendos, frontman Curtis Gale puts the contemporary-state-of-being through the wringer snidely and expertly. The trio from Southampton excels in professional mayhem, brought on a bed of grunge, indie, shoegaze, punk and old skool garage.
Support acts for The Black Lips, Psychedelic Porn Crumpets and Snapped Ankles (to name but a few) confirm what BBC host Huw Stephens very effectively articulates: 'Theyre really, really good, really intense and every song comes straight from the heart.
Read More