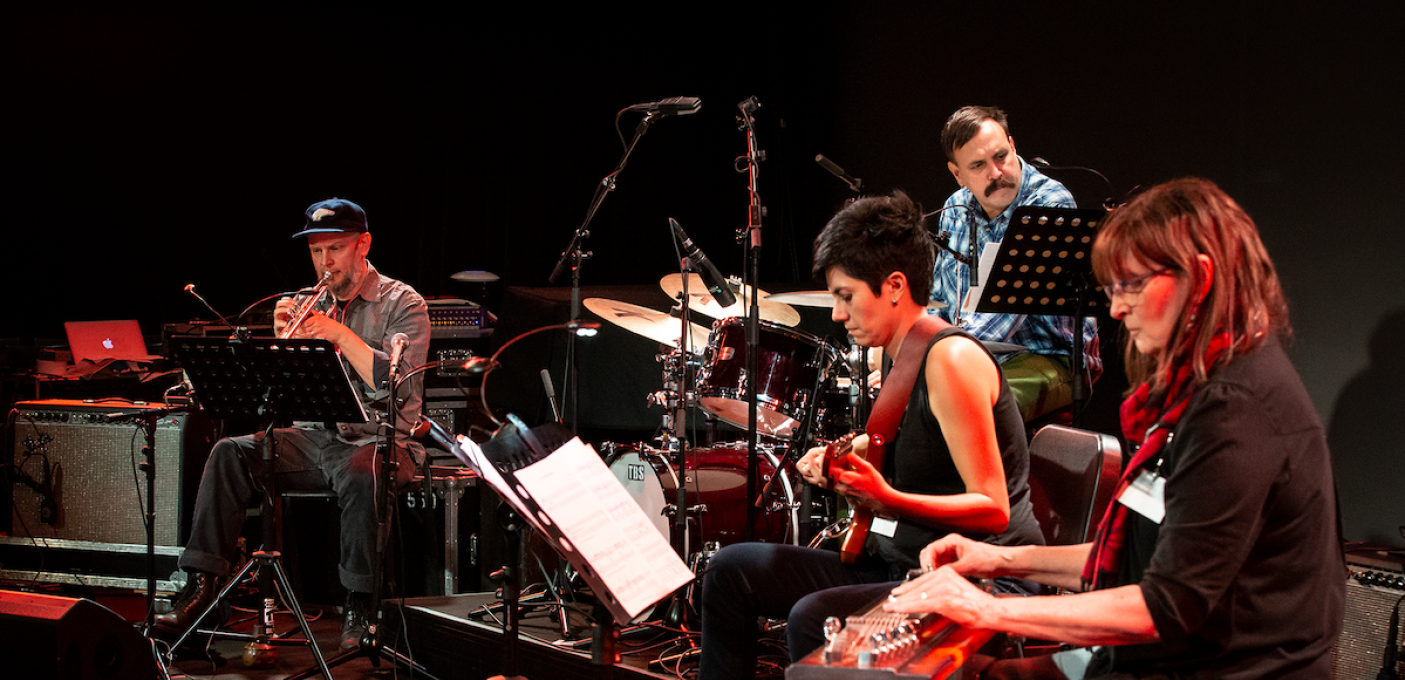 With Susan Alcorn (pedal steel), Ava Mendoza (guitar) and Ryan Sawyer (drums) New York based trumpet player and composer Nate Wooley assembles some of the most inspiring artists of the adventurous music scene to bring his deeply humane compositions for Columbia Icefield to the stage.

NATE WOOLEY
COLUMBIA ICEFIELD WITH SUSAN ALCORN – AVA MENDOZA – RYAN SAWYER
NATE WOOLEY'S COLUMBIA ICEFIELD
Columbia Icefield (Northern Spy Records, 2019) is a brilliant and truly emotional piece of music inspired by the beauty, the confronting roughness, the tangibility but also the elusiveness of the behemoth Columbia Icefield in the Rocky Mountains that was omnipresent when Wooley grew up in the small village of Clatskanie, Oregon in the Pacific Northwest of America.
Wooley made his mark earlier in the Oorstof concert series with Fire! Orchestra, Shelter and From Wolves To Whales (check the lp Dead Leaves Drop for the Dropa Disc label from 2019) and is now back live at Trix to present Ancient Songs of Burlap Heroes – they will have copies on with them on the road – set to be released in July for Pyroclastic Records.
More info can be found on the website of Sound In Motion.
Read More