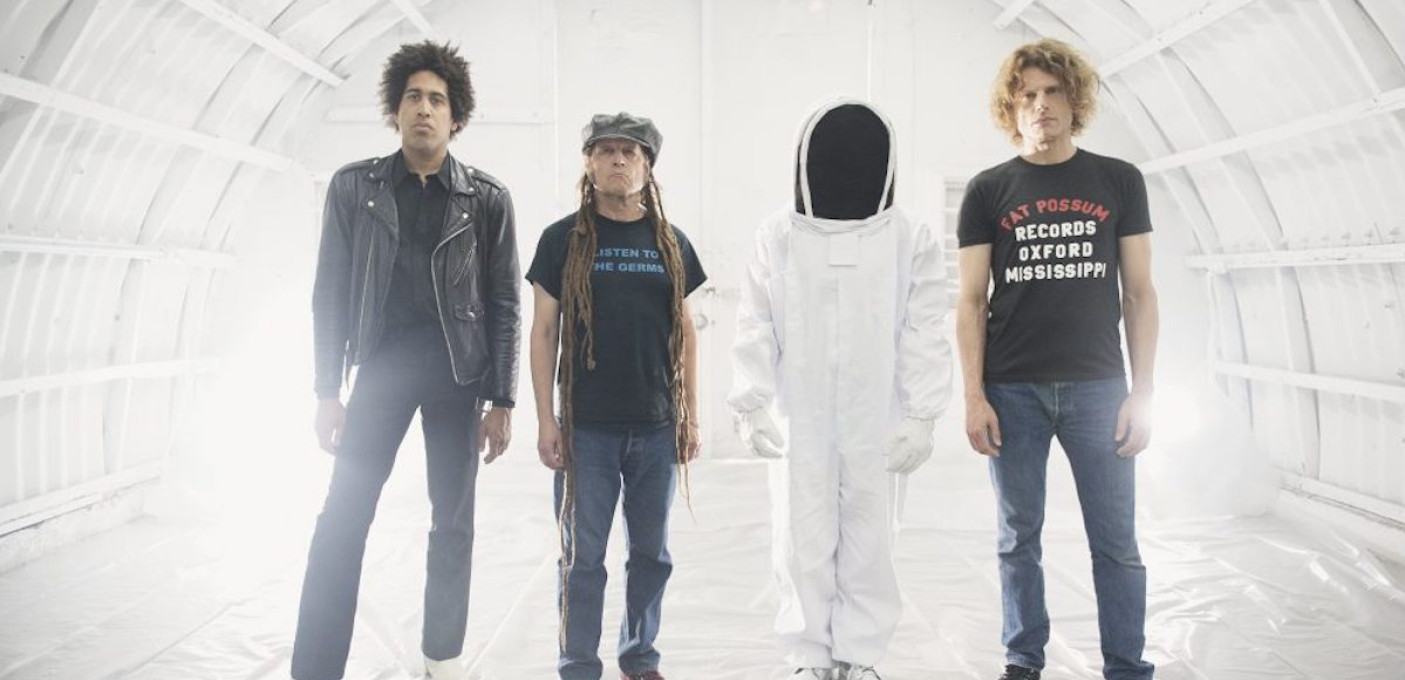 TIMINGS
19u30: doors
19u30 - 20u15: DJ Aldolino
20u15 - 20u45 : Cable Ties
21u15 - 22u30 : OFF!
22u30 - 23u30: DJ Aldolino
For fans of
The Adolescents / 7Seconds / Dag Nasty / Fear / Bad Brains / The Germs
OFF!
Over the past 12 years, OFF! have proven to be more than just a band. They also raise a series of challenging questions. After four decades of heavy use, does punk rock still have any life left in it? Do Keith Morris and his gang of grown-ass punk heroes still have the goods? They've answered their own questions with a resounding yes through a packed itinerary of shows and a handful of recordings that are among the rawest musical experiences of the new decade. Combining reckless improvisational energy with the combined skills of four deadly sharp musicians, OFF! have dug down through a decades' worth of accumulated stylistic garbage, and rediscovered the stripped down core of noise, speed, and rock & roll that punk seemed to have lost forever.
Read more on Last.fm. User-contributed text is available under the Creative Commons By-SA License; additional terms may apply.
Read More
Cable Ties
Cable Ties are a fierce, tense rock'n'roll trio. They take the three-minute punk burner and stretch it past breaking point to deliver smouldering feminist anthems. Post-punk and garage rock hammered together by a relentless rhythmic pulse. Jenny McKechnie channels her struggles into songs that resonate deeply, giving voice to feelings often buried in modern life. Shauna Boyle and Nick Brown are a rhythm section anchored in Stooges primitvism —relentlessly hammering out a bedrock for McKechnie's guitar pyrotechnics and vocal wallop. Three friends summoning a rhythmic tide to deliver anthems that turn latent anxieties into a rallying cry.
Read More
DJ Aldolino
DJ Aldolino (Aldo Struyf) is an Antwerp based musician and DJ. He plays guitar and keyboards in Mark Lanegan Band, Black Phoebe and his own band Crayon Sun. Other bands he played in include Millionaire, Creature with the Atom Brain, Vive La Fête, Orange Black, Club Moral and many more.
He's been buying and spinning records for more than 30 years now, starting out as a resident DJ at one of the most famous rockclubs in Belgium, Lintfabriek. Later he formed a duo with Tom Barman, played many countries and they were resident at 'Cinema', Stadswaag, Antwerp.
These days you'll find him mostly behind turntables before and after numerous bands in venues all over Belgium. Since Covid 19 erased nearly all cultural events he started releasing dansable music on 7" as dj Aldolino.
Read More