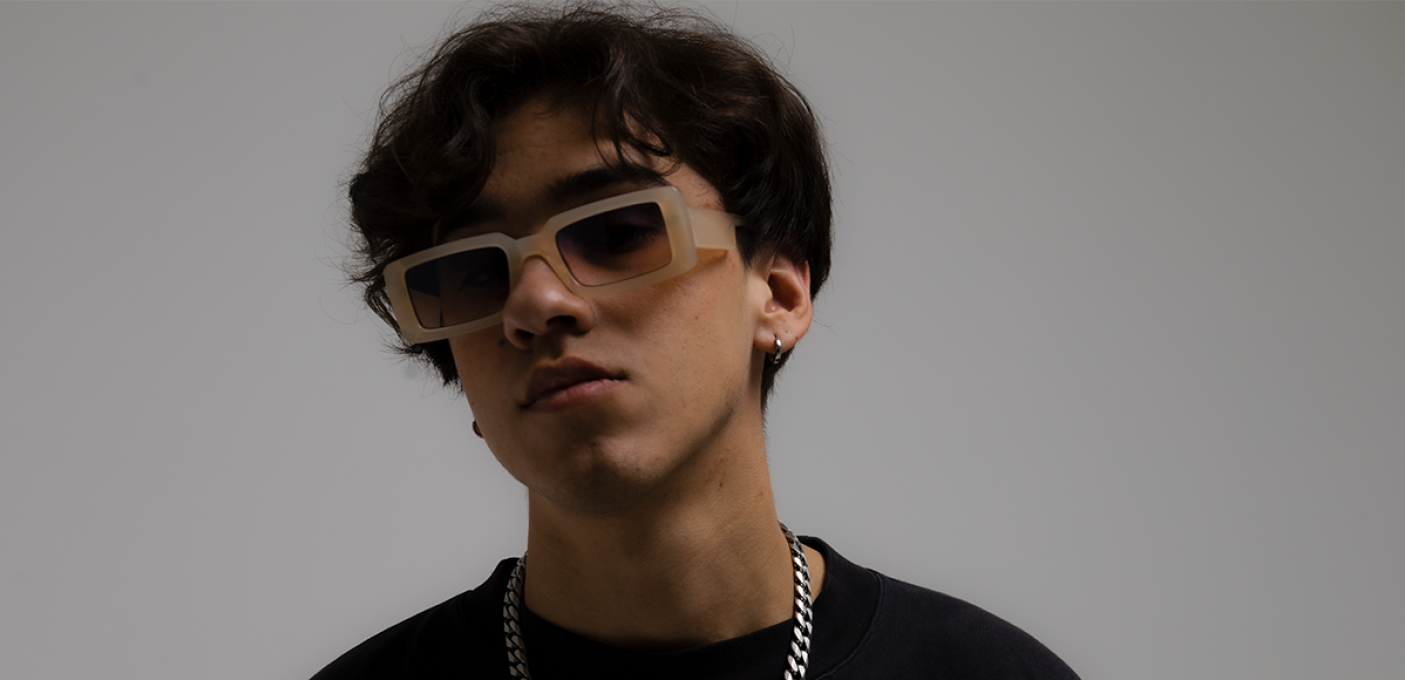 The pop and rap tunes produced and delivered by OSKI will undoubtably get you moving

TIMING
/ 19u30: doors
/ 20u00 - 20u30: Robin Raf
/ 21u00 - 22u30: OSKI
For fans of
Brockhampton / Luka / The Weekend
OSKI
Rising star OSKI is gearing up for an amazing ride. The 19-year-old artist released his first singles in 2019 and has since then evolved from a young kid with big dreams to a mature pop-rap artist with a clear vision. OSKI distinguishes himself in the pop landscape by crafting an addictive self-produced sound. With almost two million streams on Spotify alone, his first steps as a recording artist didn't pass unnoticed by the radio and media. While he previously worked as an independent artist, he signed to Sony Music in 2021 and is ready to unveil his debut album under their wings.
At the age of 9, OSKI started producing dance music, influenced by icons like Avicii and Skrillex. Over the years he started combining elements from hip hop, R&B, and electro pop into his productions, inspired by new musical heroes such as Tyler the Creator, The Weeknd and Brockhampton. Intrigued by their approach to music, he took a new turn in his career.
The tone for an (inter)national career has been set with Sony Music debut single 'Falling'. With his EP 'My Apologies for Falling in Love' and latest single "insecure" OSKI goes one step further and goes after his ambitions to the fullest: to have his music heard by fans across the globe.
Read More
Robin Raf
Introducing Robin Raf, an emerging singer-producer, who's excited to share his signature dreamy, breathyvocals and melodies with the world. The 20-year-old artist is fully committed to his solo career andconsistently releases new songs.Growing up in a Belgian musical family, Robin was introduced to music and dance at a very young age. Helearned how to play the guitar at 7 and performed as a dancer at numerous events and tv shows. Inspiredby Michael Jackson and Bruno Mars, his journey as a young dancer got him hooked on the sensualgrooves and vocals of R&B and funk.Robins forté undoubtedly is harmonizing. As a kid fooling around with iMovie, Robin realized he couldlayer sounds and vocals. He found his way to Garageband engineering himself, now producing full radio-ready tunes with Logic Pro.In 2017, Robin made a pit-stop at the Voice Kids in Belgium. He ended up being that year's runner-up,blowing away the competition with his stage energy and smooth vocals. After that rollercoaster Robintook a break from the spotlights to regroup and perfect his producer skills, studying the work ofproducers like Kenny Beats, Tyler, The Creator, OSKI and Bruno Mars.Keep a close eye on Robin Raf, cause it won't be long now until this promising singer-performer-producerwill make some harmonically on-point noise on the international R&B/pop scene!
Read More