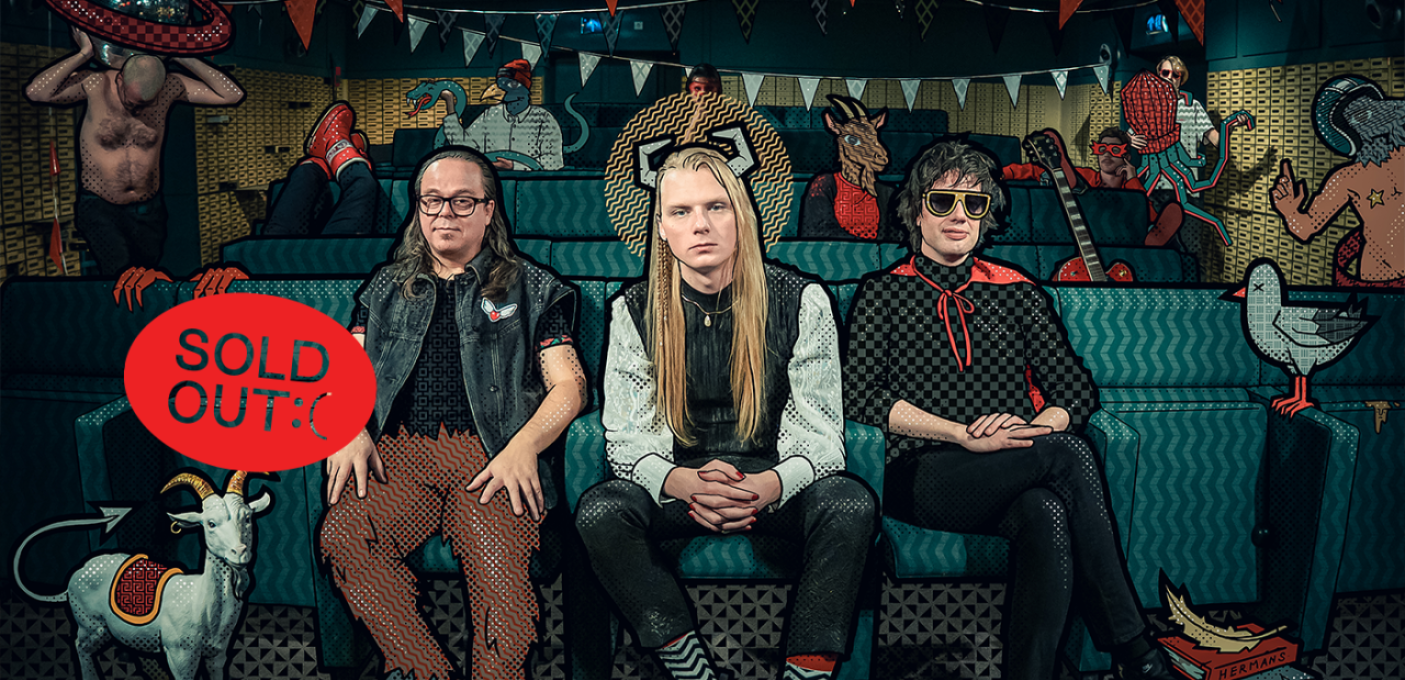 The album 'Rood Staan Hard Gaan' will be released in November and a month later you can go totally crazy in Trix with this Dutch gang!
Prins S. en De Geit
Lang, lang geleden, in het koninklijke Den Haag, woonde Prins S. in een toren van wel 42 verdiepingen hoog, genaamd 'Het Strijkijzer'. Ook componist/producer Marne vond daar een veilig heenkomen. Ze kwamen elkaar regelmatig tegen in de gemeenschappelijke ruimtes en zo ontstond een mooie vriendschap. Als klein prinsje was charismatisch frontman Scott Beekhuizen, alias Prins S., al gepassioneerd én gefrustreerd door taal. Pas toen hij zijn super dyslexie leerde omarmen, vonden al die wonderschone poëtische teksten en concepten in zijn hoofd hun weg. Multitalent & gitarist Marne Miesen & electro connaisseur Daniel Ortgiess maken de mix compleet. Prins S. en De Geit herbergt nu een schat aan muzikale en performance ervaring, kunde en opleiding. Read more on Last.fm. User-contributed text is available under the Creative Commons By-SA License; additional terms may apply.
Read More
KUZKO
The Rotterdam synthpop duo KUZKO is known for their quirky and cheerful indie songs about high school drama, band affairs, and passionate crushes During their live shows, they invite the audience into their colorful KUZKO world, where fans of Sofi Tukker and Confidence Man, among others, feel right at home. They deliver an energetic and danceable set, complete with themed outfits, goofy dance moves, and cuddly alpaca hugs.
Read More