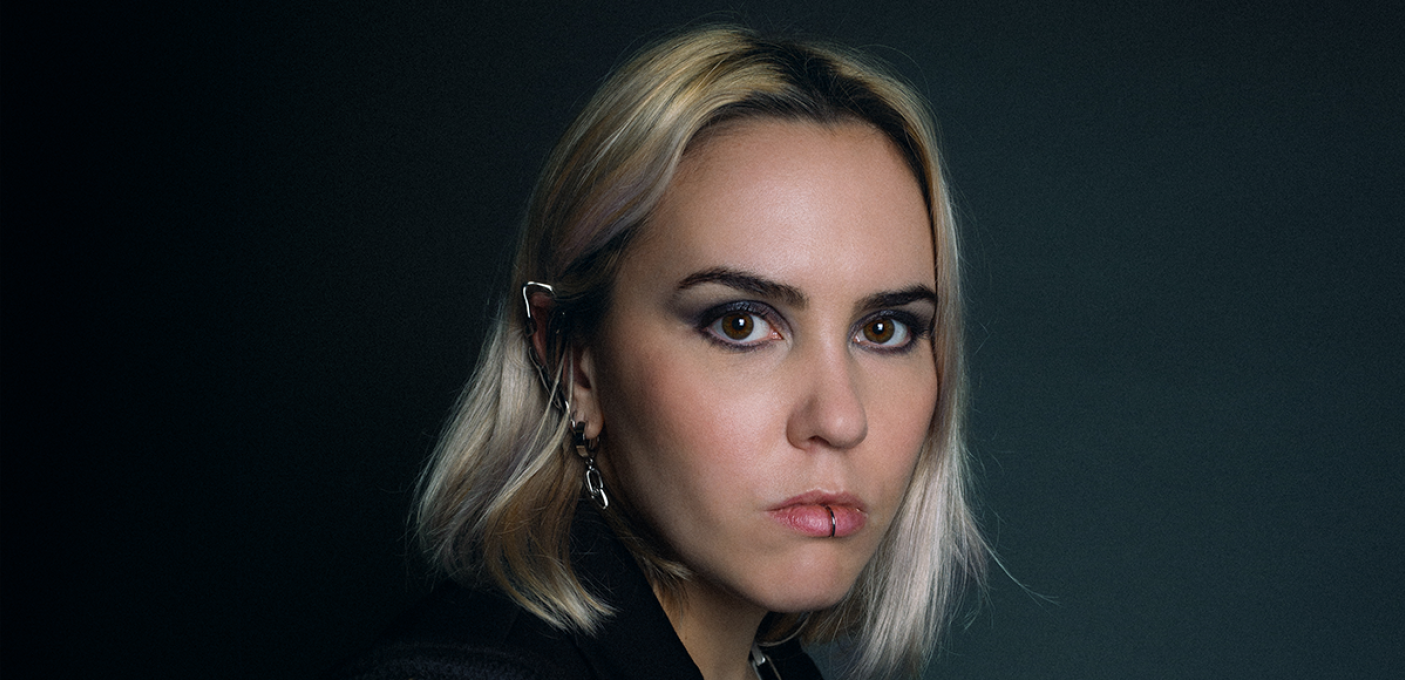 Since its debut, SIERRA has attracted synth wave fans all over the world and has already released songs with some big names (including HEALTH and Carpenter Brut).
For fans of
Matteo Tura / Toutant / Cable
Sierra
With her infectious bass and sharp beats, SIERRA has been unfolding her strong electro and darkwave signature energy ever since the release of her first EP "Strange Valley" in 2017, followed by "Gone" in 2019, which introduced fans of the synthwave scene to her work, both in France and abroad. The vivid cinematic atmosphere and industrial undertones of her music has seen her music gain following in the gaming world. From performances at gaming events, to writing soundtracks, SIERRA has developed close ties with the industry. After meeting Italian producer Matteo Tura, their obvious artistic connection gave rise to "Inner Speech" in late 2021, quickly followed by the fiery "See me now" in 2022. Her first album "A Story Of Anger" will follow in 2023.
Read More
Stieglitz
Coming from a metal background (Speed Queen, Kate's Acid, Soulcaster, Videmur) Belgian composer and producer STIEGLITZ presents electronic music inspired by the 80's.
Seamlessly transitioning from the studio to the stage, STIEGLITZ's live performances are a sonic journey, blending skillful synth manipulation with a contagious stage presence, ensuring every show is an unforgettable experience. From the moment the first notes hit, an electrifying synergy between artist and audience propels the crowd into a euphoric
dancefloor frenzy.
Read More
Afterparty by 'Outrun'
Outrun is an Antwerp based music event concept bringing world renowned Synthwave artists to town...
Rightnider87
Driving force and founder Rightnider87 will bring a special set with curated Ukrainian combat footage synth and distorted Brazilan Phonk.
Ziro
Outrun Antwerp's finest, expect only the best basslines in a disco infused downtempo mix between darksynth, electro, ebm and 90s techno.
Mr Noxure
The enigmatic force hailing from Antwerp, emerges as the underdog luminary in the darkest realms of dark EBM, dungeon electro, and synthwave.
Read More