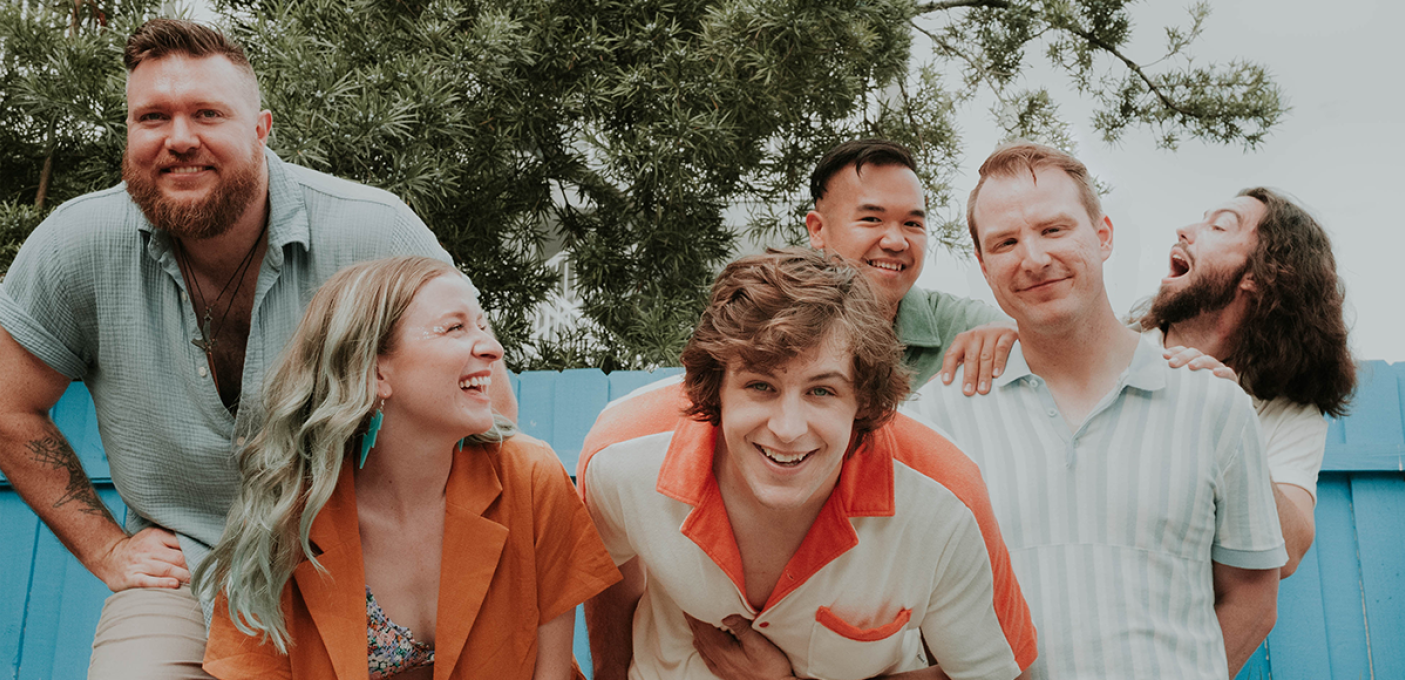 Contagious feel-good folk from a bunch of jolly sunbeams. Vitamin D and serotonin boost guaranteed!

TIMETABLE
/ 19u30: doors
/ 8.00pm - 8.45pm: Darren Kiely
/ 9.15pm - 10.25 pm: The 502's
For fans of
The Lumineers, Rainbow Kitten Surprise, The Mowgli's, American Authors
The 502s
The 502s are undeniable, immaculate rays of Florida sunshine. 
 Their new album finds the 6 piece indie folk band reveling in the thrills and joys of living their dreams. 
 Led by earnest banjo-strumming songwriter Ed Isola, The 502s are a band of brothers whose sound has received critical acclaim as celebratory, wholesome, and thoroughly life-affirming. 
 For their sophomore full length they've expanded their sonic range with a veritable folk orchestra, comprising a colorful menagerie of instruments from strings and xylophones to brass, melodicas, whistles and bells, all wrapped in neighborhood-block-party-sized singalongs with vaulted vocal harmonies worthy of any great concert hall. 
 The 502s have become known for their undeniable and infectious choruses, and stunningly raucous live shows. Bolstered by millions of video views and Spotify streams, The 502s have spent most of the past four years bringing their 'party' to the US, Canada, and Europe.
Read More
Darren Kiely
Darren Kiely's folk-infused pop sound originates from his inherited love of traditional Irish music, intertwined with modern influences such as The Lumineers and Noah Kahan. He is known for his raw and fervent vocals, as well as his emotive delivery. His most recent release, "Time To Leave," just proves that Darren Kiely is hitting the heights.
Read More