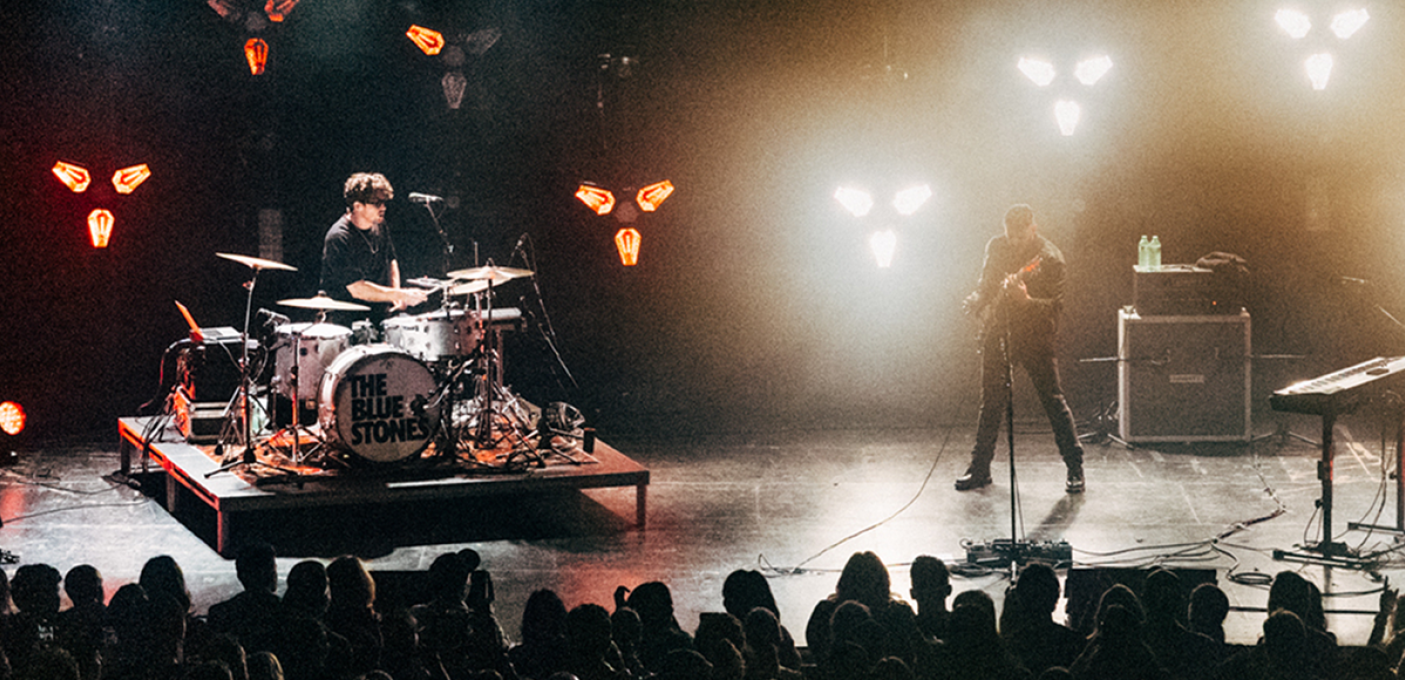 Inflammable Canadian blues rock duo with catchy pop hooks!
For fans of
The Black Keys / Cleopatrick / Highly Suspect / Reignwolf
The Blue Stones
The Blue Stones is the kind of rock duo you can't believe how a twosome can produce such a gigantic sound. The 2 Canadians always put on a thrilling live show that defies the laws of physics and produces an incredibly massive sound. Controlled chaos, incendiary energy and indelibly catchy pop hooks are the basic ingredients of their live shows.
The blues-rock on the Canadians' albums 'Black 'holes' and 'Hidden gems' already dares to rip nicely like the dirtier work of The Black Keys, while the catchy art of Queens Of The Stone Age is never far away either. You can tell from the sound of Tarek Jafar and Justin Tessier that the two have been friends since college: how else could two musicians find the synergy to make such larger-than-life rock 'n' roll?
Read More
GLU (Mikey from QOTSA)
Michael Shuman, you know him from Queens of the Stone Age, presents his new solo project GLU. GLU strikes a balance between all genres. Soundscape, hiphop and even pop are all thrown together to create a deeply creative expresion of life. On his latest EP "MY DEMONS" Shuman tackles subjects like loss, addiction and trauma. Actively writing, rapping, and already prepped with more new material, GLU will continue spreading the word of MY DEMONS live into the new year in as many ways as possible.
Read More