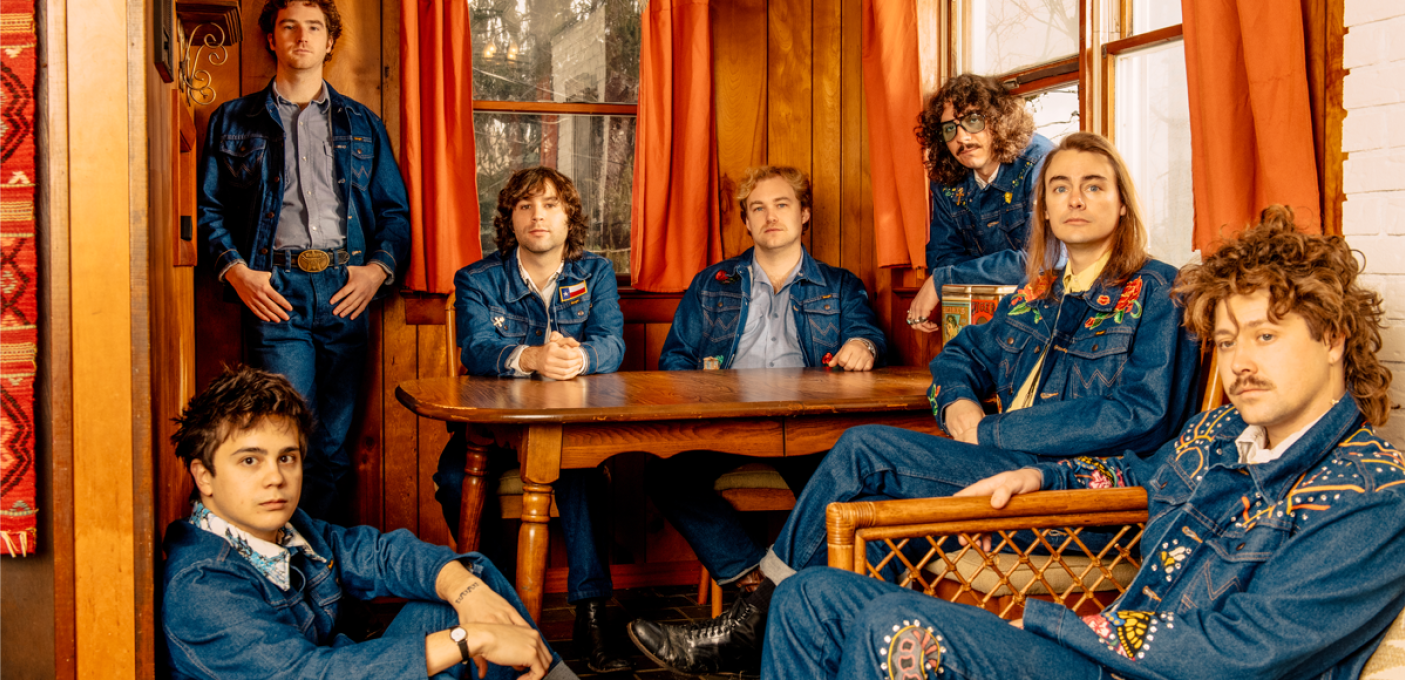 This sextet meandered through 'the blues', 60s garage rock and some electropop and stripped-down country.

TIMING
/ 19u30: doors
/ 20u00 - 20u30: Desmond Dandies
/ 20u45 - 21u15: Trip Westerns
/ 21u30 - 23u00: The Nude Party

ATTENTION! The end time of this concert is later than the usual 10:30 PM. Keep this in mind when planning your transport.
For fans of
Black Lips / Meatbodies / The Murlocs / Ty Segall
Desmond Dandies
Catchy guitar riffs, loud amps, dreamy vocals and a rhythm section, tight as butt cheeks. Desmond Dandies feel most comfortable in a dirty garage under a dusty blanket, drenched in sweat and beer. However, that doesn't mean they don't like taking risks. During a set, they loosen the thread of typical garage rock and they playfully keep pushing the boundaries, exploring their ultimate highs and lows, balancing between being crushed by a steamroller and the climax of a psychedelic trip. After a fruitful summer where they finished recording their debut album, they are ready to try out the new songs in the clubs, before releasing the LP out in the open, in April 2023.
Read More
Trip Westerns
Trip Westerns are a 5 piece rock n roll band formed and based in Brighton with their roots comfortably buried in the soil of mid-20th century rock and R&B, intertwined with lashings of surf and psychedelia – revelling in the twangy notes of spaghetti western soundtracks (see Ennio Morricone).
Read More