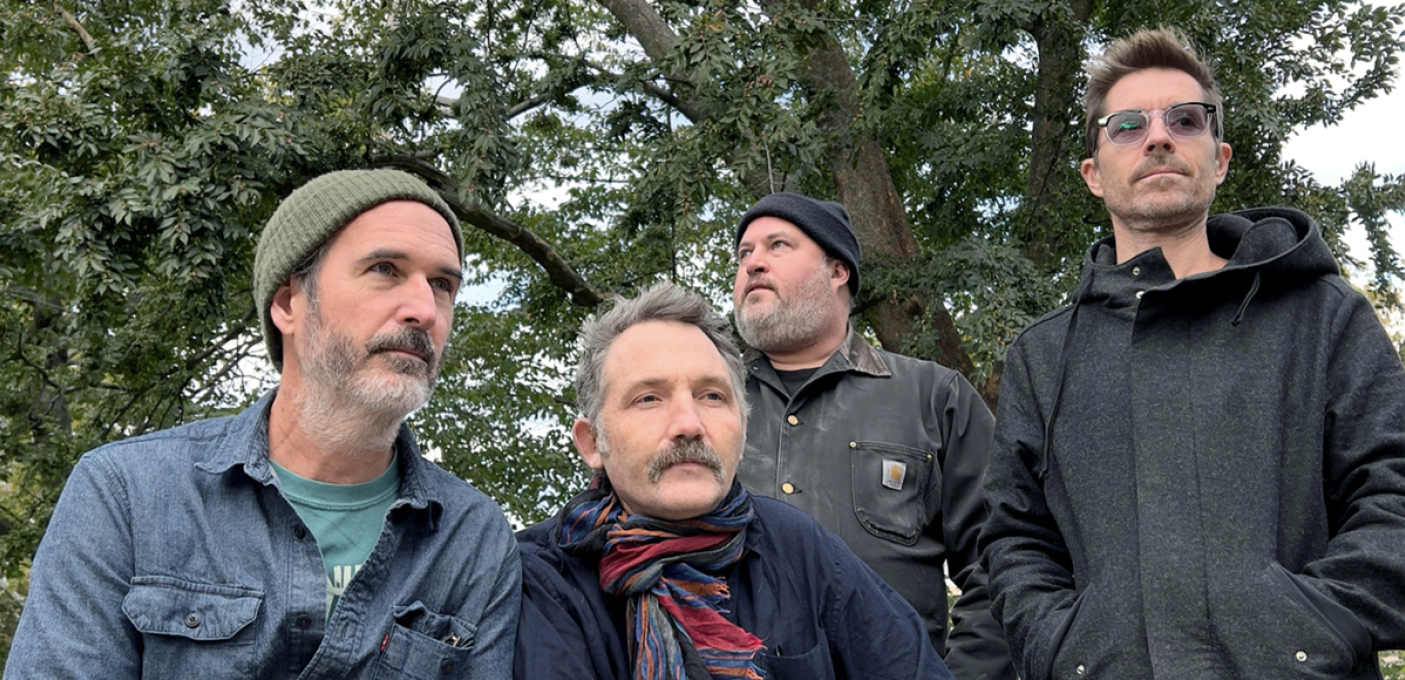 Cult indieband with new music after 25 years

TIMING
/ 19u00: doors
/ 19u40 - 20u10: Six Hands
/ 20u30 - 21u10: Ventilateur
/ 21u30 - 22u30: The Van Pelt

For fans of
Boys Life, Karate, Christie Front Drive
The Van Pelt
New York indie band with a serious cult following, otherwise known as The Van Pelt. The band made a name for themselves in the 90s with their art rock sound and abstract lyrics. With their debut record "Stealing from our favourite thieves" and the sophomore album "Sultan of Sentiment" they left their mark on the scene. Then they disbanded. Now, 25 years later, they are ready to release new music. Their new album "Artisans & Merchants" will see the light of day in 2023.
Read More
Six Hands
Imagine a place where boy bands and niche music fans come together in a colorful and relentless get-down. Tingling guitar noodles, thundering and inventive bass sounds and playful yet skilled and adventurous drumparts start to coincide in weirdly agreeable ways.
The mixture of complex yet danceable tunes tickles your brain and inadvertently makes you move your feet as if you have finally and definitely lost control.
That place is near, that time is now, with solid math pop-incarnation straight from the sandy dunes and pine woods of northeastern Belgium, otherwise, formerly and presently known as Six Hands.
------------
After releasing their first LP "JXTA" the band built up a steady live foundation with highlights at Rock Herk, Pukkelpop, Absolutely Free Festival, We Are Open (Trix) and three UK tours alongside British counterparts a-tota-so, thus spawning the split 10"" record Bromance EP.
Six Hands is currently writing new songs and will be recording another EP come January with producer Bert Vliegen (Whispering Sons, Teen Creeps, Dirk., …) Release to be expected September 2023.
Read More
Ventilateur
They say it takes two to tango, but all good things come in threes. VENTILATEUR mixes sounds, atmospheres and colors as if making a thrilling, intimate dance. It's a quest of three idiosyncratic individuals seeking the connection with each other; nose to nose and free from all conventions. With guitars, bass and drums VENTILATEUR crafts its own language which is a triangle of elegance, energy and bravoure.
Read More