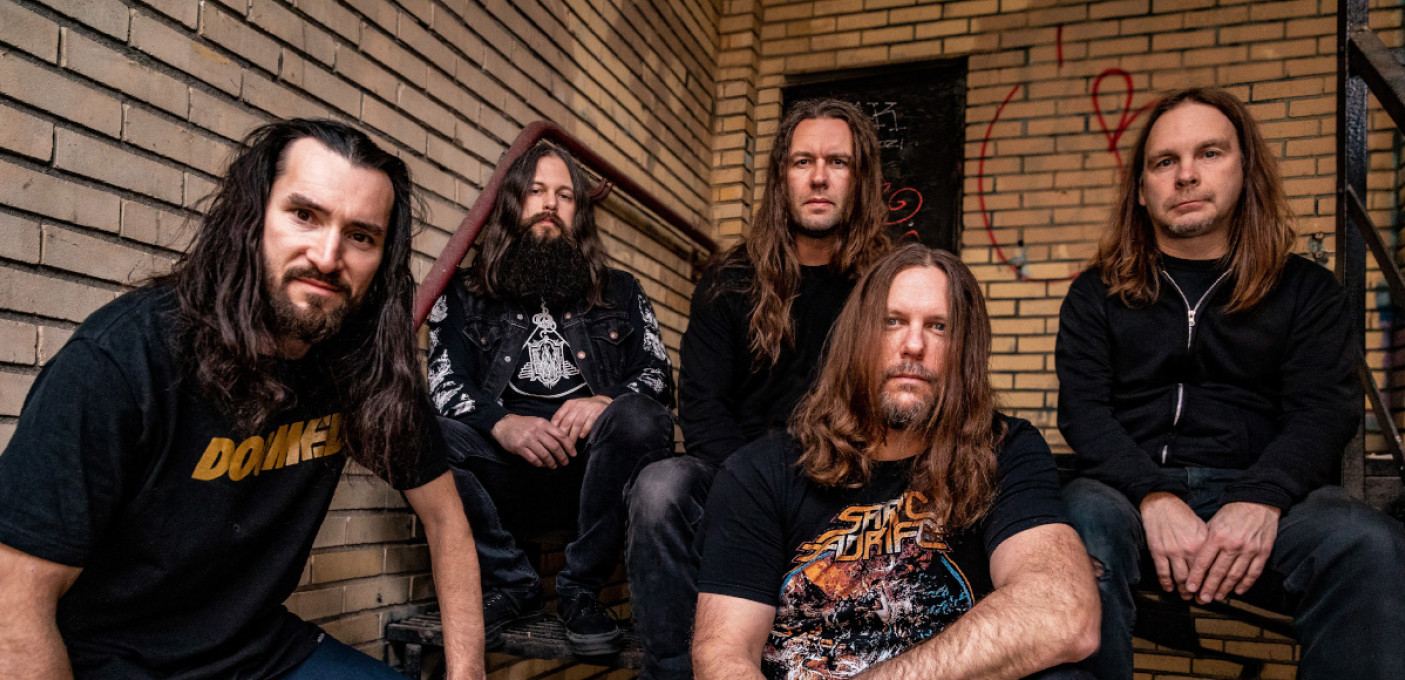 The best from the American metalscene

TIMING

/ 17h00 Doors open
/ 17h30 - 18h00: Turbid North
/ 18h15 - 18h45: Leach
/ 19h00 - 19h45: Year of the Knife
/ 20h05 - 21h05: Misery Index
/ 21h25 - 22h30: Unearth
Unearth
Hailing from Boston, Massachusetts, is metalcoreband Unearth. Rooted in the metalcore scene, Unearth evolved into an uncompromising metal band. The intensity and musicianship on their second outing 'The Oncoming Storm' (2004) made for an excellent metalcore album but 'Watchers of Rule (2014) was a bit of a gamechanger for them that saw them expanding their horizons somewhat without altogether abandoning their bread-and-butter formula. The pounding riffs, classic twin guitar work, raw vocals and boundless energy took Unearth's music to the next level.
Their most recent effort nevertheless reprised the sound of their early days to make more impact in a live setting and they sure as hell succeeded. 'Extinction' (2018) is a collection of mosh-worthy tracks that will grab you by the throat. Get ready for a career-spanning set by one of the leading lights of the metalcore scene. They rose to prominence during the first wave of metalcore and nearly a quarter century later their music still stands the test of time.
Read More
MISERY INDEX
Misery Index take their name from the economic indicator that expresses the economic situation of the average Joe in relation to the current unemployment rate. It is also the name of the last album of Florida death grind meisters Assück, whom Misery Index quote as a source of inspiration. Founded in the early 21st century in Baltimore, Misery Index are a death metal outfit that incorporates hardcore punk and grindcore elements into their music. Their lyrics are anti-establishment and dissect the ills of modern society.
Their debut 'Retaliate' (2003) is every bit as aggressive as you might expect of ex-Dying Fetus members Jason Netherton (bass/vocals) and Sparky Voyles (guitar). A collection of 10 bludgeoning tracks deliver savagery from start to finish without unnecessary frills. Extensive touring and a universally praised, more varied sophomore album ('Discordia', 2006) helped cement their reputation on the extreme metal scene. Several critically acclaimed albums followed such as 2014's 'The Killing Gods' with its more intricate and melodic approach. Their new album, 'Complete Control', is set for a May 2022 release and features nine pandemic-spawned tracks that draw heavily on the band's enduring brutal hardcore and grindcore influences.
Read More
Year Of The Knife
Year Of The Knife's straight-edge hardcore is aggressive to the bone as befits a good collective in the genre. Year Of The Knife delivers a dike of a debut with Internal Incarceration. The necessary interest had already been claimed after the release of three convincing EPs that were later released as a compilation under the name Ultimate Aggression. Brick an outer shell around your home in advance and be warned, for the thirteen tracks will leave no stone unturned and will make the joints vibrate out of your masonry.
Read More