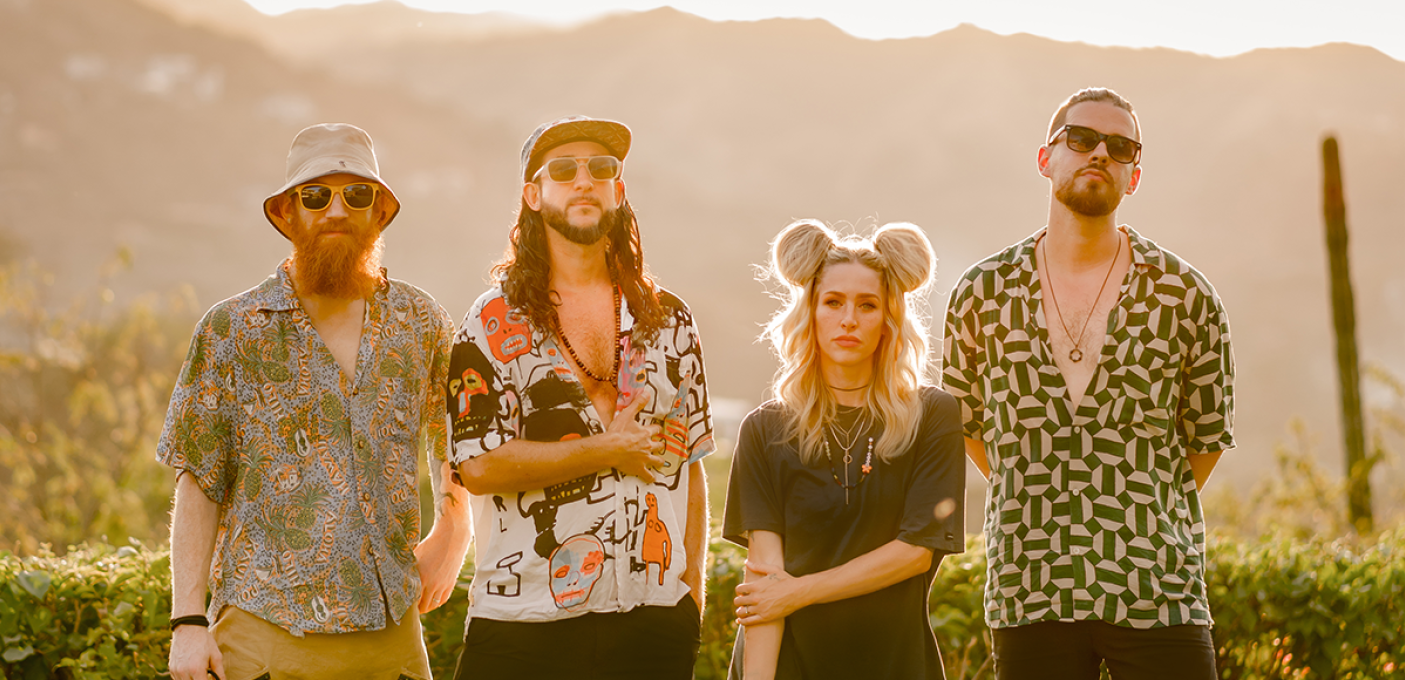 Canadian feel good pop from internet sensation group
For fans of
American Authors / Walk the Moon / The Mowgli's
Walk Off The Earth
Walk off the Earth is a Juno Award-winning multi-platinum musical phenomenon from the Toronto area that was thrust onto the international stage in 2012 and continues to take the world by storm. In the past couple of years they've headlined the famed Red Rocks Amphitheater, Wembley Arena, sold out the historic Sydney Opera House, notched a top-10 single in Canada for 30 straight weeks, and made it all the way to the top of the Pop Album chart in the US.
In 2019 the band hunkered down in their home studio and wrote what would become their 7th studio album "HERE WE GO!". Released via Sony/The Orchard in October of the same year, the album debuted at #1 on the US Pop Album chart & #3 on Canada's Top Album chart while climbing to the #5 slot on Billboard's Top Album chart. The album's lead single "I'll Be There" saw great success at HOT AC radio peaking at #10 in Canada & #25 in the US.
Forced to remain at home for the bulk of 2020 due to the COVID-19 pandemic, WOTE decided to make the most of the opportunity. 2021 stands to be another banner year with the release of their 8th studio album "Meet You There" spearheaded by the lead single "Love You Right" feat. Danish superstar Lukas Graham. The chemistry between band members Gianni, Sarah, and Joel continues to be infectious & undeniable. Their independent spirit, unstoppable work ethic, and awe-inspiring creativity have consistently catapulted WOTE to new heights and the future looks brighter than ever!
Read More