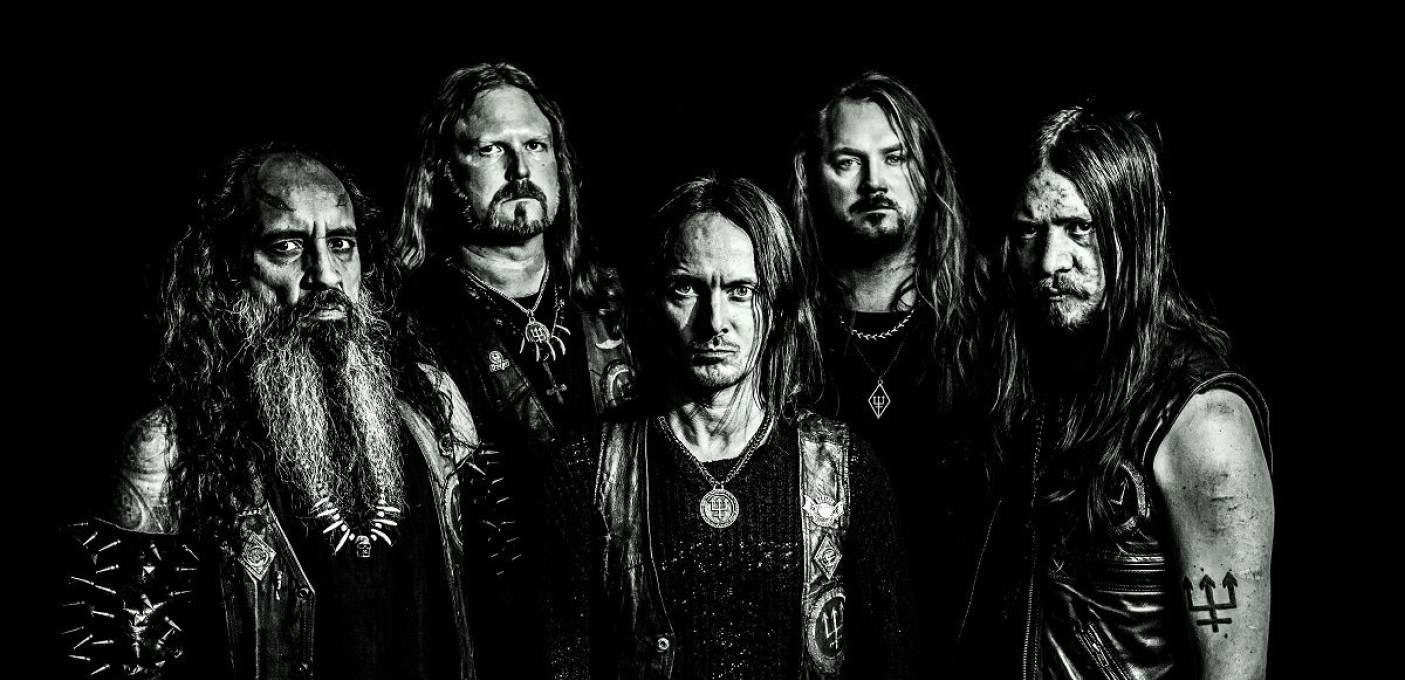 With the 'Chariots Of Fire European Tour 2022' these four black/death metal bands leave a destructive trail through Europe.

TIMETABLE
/ 5.00 pm: doors open
/ 5.40 pm - 6.20 pm: Bölzer
/ 6.40 pm - 7.20 pm: Tribulation
/ 7.40 pm - 8.50 pm: Abbath
/ 9.20 pm - 10.30 pm: Watain
For fans of
Marduk / Dark Funeral / 1349 / Dissection / Satyricon / Gorgoroth
Watain
Watain is a Swedish Black Metal band, formed in Uppsala, Sweden in 1998. To date they have released six full-length albums, as well as three live albums and a number of demos and EPs. Their most recent album Trident Wolf Eclipse was released on January 5, 2018 through Century Media. The band have become infamous for their Satanist views, their live shows which involve pyrotechnics, animal carcasses, as well as a show in Boston in which they doused audience members in animal blood. The band's name is taken from a recording written by the American black metal group Von. According to Erik Danielsson, when the band formed, "there weren't really any bands anymore that seemed to take things that seriously, and there weren't that many bands that actually consisted of, you know, people that did so much more than just play the music that they liked and the same kind of music that their idols play". They released their demo Go Fuck Your Jewish "God" in 1998 and their live tape Black Metal Sacrifice in 1999, which they do not intend to re-release. In October 1999, the band released their EP The Essence of Black Purity through Grimrune Productions, which they consider to be their first official release, and played on a show together with Malign and Dark Funeral, organised by Watain and Grimrune Productions. Watain's debut album Rabid Death's Curse was released through End All Life Productions and Drakkar Productions in 2000, followed by a split EP with Diabolicum released through Spikekult Records. A split LP with Malign was planned in the early 2000s and supposed to be issued by Grimrune Productions before the recording of Watain's second album Casus Luciferi, but never got released. Watain toured Europe with Unpure in early 2002. In 2003, they again entered the studio to record their second full-length album, Casus Luciferi, which features lyrics by Necromorbus of Funeral Mist (who also produced all their studio releases since The Essence of Black Purity and played live bass for them), MkM of Antaeus and Mikael of Opeth. The Stellar Descension Infernal Tour through Europe followed, alongside Secrets of the Moon and Averse Sefira. They also toured throughout 18 countries with Dissection on their two months-long 'Rebirth of Dissection' tour in 2004. Dissection member Set Teitan supported Watain in Russia in 2005 due to live bassist Whorth's absence, and later became an official live member of the band. Their third full-length album Sworn to the Dark was released in Europe on 21 February 2007, then they toured Europe along with Celtic Frost, Kreator and Legion of the Damned. In 2008, they played their first headlining tour in North America with Book of Black Earth. Eclipse Eternal and Kronosfear joined them for some shows as well. In 2010, Watain released a single for the song "Reaping Death" in two formats, picture disc vinyl with a cover of the song "Chains of Death" by Death SS, and digisleeve CD with a cover of the song "The Return of Darkness and Evil" by Bathory. It was followed by the album Lawless Darkness, released on 7 June 2010. In 2013, Watain have announced on their website the completion of their fifth album, The Wild Hunt, to be released on 19 and 20 August 2013 in Europe and United States, respectively. The album release will be followed by world tour that will begin in Uppsala on 24 August. The first single of the album, "All That May Bleed", was released on 21 June and features as B-side the song "Play with the Devil", "originally recorded by the Black/Heavy Metal band Taiwaz in 1988, in Uppsala." The second single of the album, "The Child Must Die", was released on 17 July 2013 . Their fifth full-length album, The Wild Hunt, was released on 19 and 20 August 2013 in Europe and United States, respectively. Current members: E. (Erik Danielsson) - Vocals, Bass P. (Pelle Forsberg) - Guitar H. (Håkan Jonsson) - Drums Live: Set Teitan (Davide Totaro) - Guitar A. (Alvaro Lillo) - Bass, Guitar S.L. (Selim Lemouchi) - Guitar Previous: C. Blom - Guitar (1998–2000) Mörkkh (Jonas Lindskog) - Bass Necromorbus (Tore Stjerna) - Bass (Session 2000–2002) Read more on Last.fm. User-contributed text is available under the Creative Commons By-SA License; additional terms may apply.
Read More
Abbath
Abbath (Olve Eikemo) is a pagan god of black metal from the frozen lands of Norway. He's a founding member and vocalist for Immortal, one of the most prominent black metal bands in the universe. The legend of Abbath is semi-mythical as no one knows anything about him. Some claim that he's a supernatural satyrgod just like his blood brother Demonaz Others claim that he's a demon sent to earth by Loki himself to terrorize pagan farmers of the north. Read more about Abbath on Last.fm. User-contributed text is available under the Creative Commons By-SA License and may also be available under the GNU FDL.
Read More
Tribulation
There is more than one recording artist that goes by the name Tribulation: 1) Tribulation is a death metal band from Arvika, Sweden. In 2004 Tribulation arose from the ashes of the fallen angel Hazard. After a few line-up changes Tribulation became a four piece consisting of D.D. Sars and Evil Kid Joe on the guitars, Jonka on the bass guitar and throat, and Bob Gentle as the devil on the drums. In 2005 the delayed "The Ascending Dead"-demo was released. The demo hadn't been out for long when Zombie Ritual Tapes contacted us and wanted to release it, and so they did. The recordings of an EP took place and the result was the, once again delayed, "Putrid Rebirth" 7". It was released by the mighty Blood Harvest Records. As for now we're looking for gigs and writing material for our debut album. It's going to be released by Pulverised Records and Temple of Darkness Records. Beware. 2) Tribulation were a thrash metal band from Surahammer, Sweden who formed in 1986 under the name Pentagram. After releasing one demo entitled Infernal Return they changed their name to Tribulation. Over the next few years they released several more demos, an EP, a full-length album and also contributed to split 7" on Is This Heavy Or What Records.
Read more on Last.fm. User-contributed text is available under the Creative Commons By-SA License; additional terms may apply.
Read More
Bölzer
Bölzer are a black/death metal band formed by KzR (aka Okoi Jones, ex-Aphelon, ex-Witchrist) in Zürich, Switzerland in 2008 with HzR (aka Fabian Wyrsch) on drums. The band have released three EPs to date, and released their debut full-length album Hero in November 2016. The band has explained the name's meaning as "a powerful force or blow or strike that has no regard for the consequences or the repercussions. And in that sense it's not directed either, it's just a chaotic strike of energy…. a force of chaos, and a force of life and death and anything." Read more on Last.fm. User-contributed text is available under the Creative Commons By-SA License; additional terms may apply.
Read More