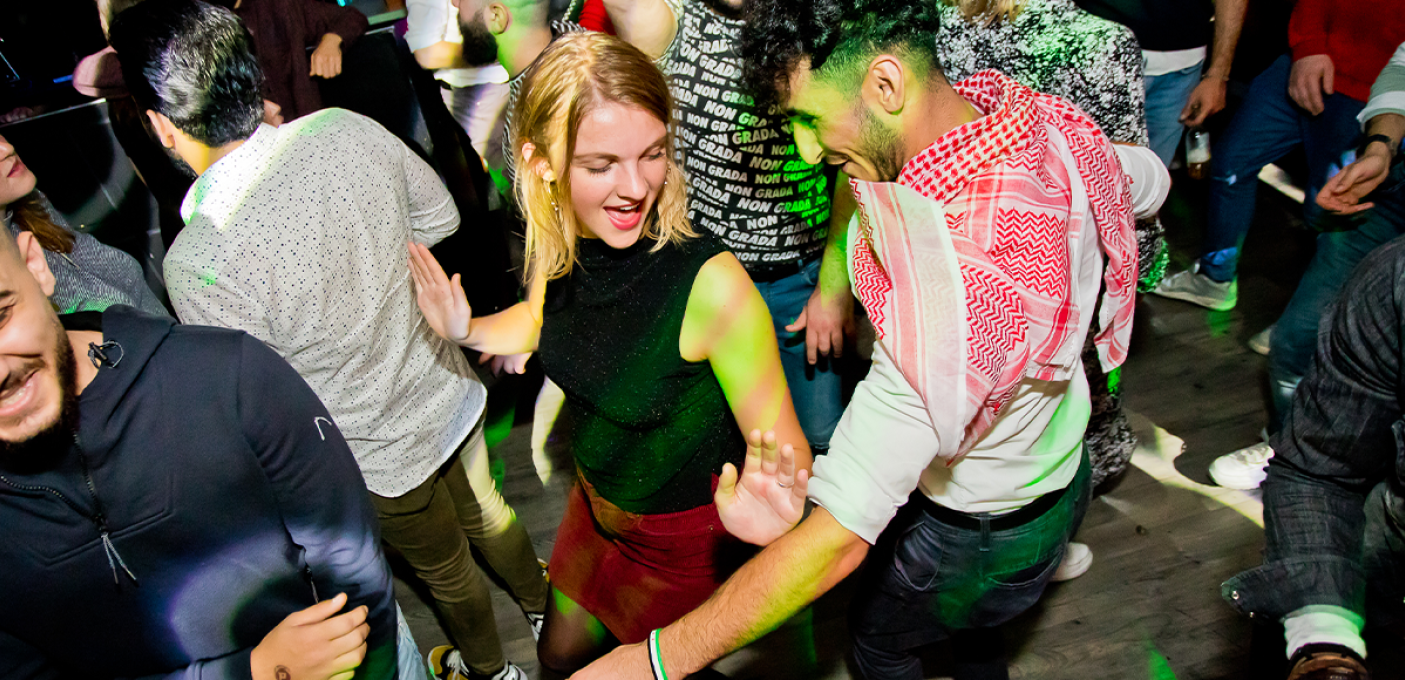 Unfortunately this event has been cancelled. Ticket buyers were contacted personally.

Yallah! Yallah! is the collective for Arab pop culture. They bring the hottest tunes from the Middle East and North Africa to clubs and festivals. In the Netherlands they already hosted events at the Melkweg, TivoliVredenburg and at Lowlands. Now they are going abroad to Belgium, with special guest Numidia!

Collect your habibis and dive into the Arabian night together. Dance to hits from artists such as Mohamed Ramadan, Numidia, Omar Souleyman, Dystinct, and Soolking. At Yallah! Yallah! no fairy tales and belly dancers, but Lebanese speeddabke, Egyptian reggaeton, Syrian trap and countless other vibes. Yallah!

At this event, photos or film recordings can be made by our media team. Don't want to be in the picture? Feel free to tell us that, even afterwards. Are you in a photo or video and you don't want this? Send us a message or email us at yallahyallahontour@gmail.com - We will make sure that you are made unrecognizable or that the image is removed immediately.