A spring of new discoveries with HiFive!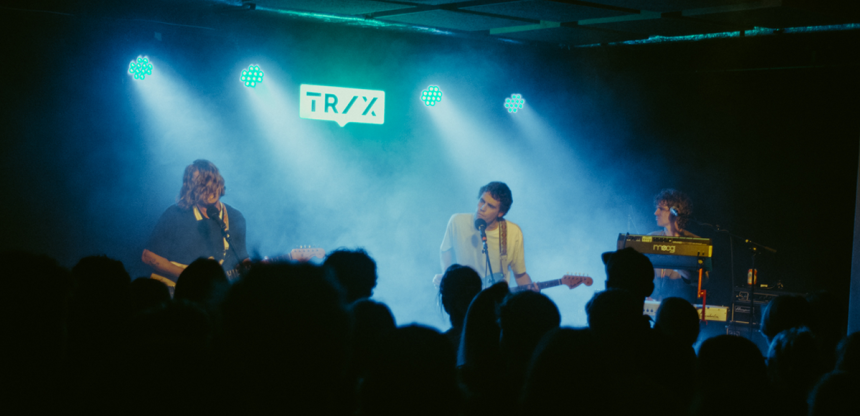 Do you already know HiFive? This concert series is slowly becoming a beacon of new talent for music lovers, as its showcasing international acts on the verge of a breakthrough.
The entrance fee is deliberately kept low at €5. However, if you buy more than one ticket in advance, they get even cheaper! For example, you will pay only €15 for five tickets (€9 for 2, €12 for 3, €14 for 4). Quality does not always have to be expensive.
In the recent past, Los Bitchos, Horsegirl, Hotel Lux and Nation of Language took the HiFive stage. This spring, Amsterdam-based pop trio WIES, Swedish mallgoths Softcult and poppy postpunk band Flasher will stop by.
Convinced? Meet up with those music-loving friends, because what could be more fun than discovering new artists together in a café and talking about it later on about being there when they were still on Trix's smallest stage? HiFive!