Production Studio / Flamingo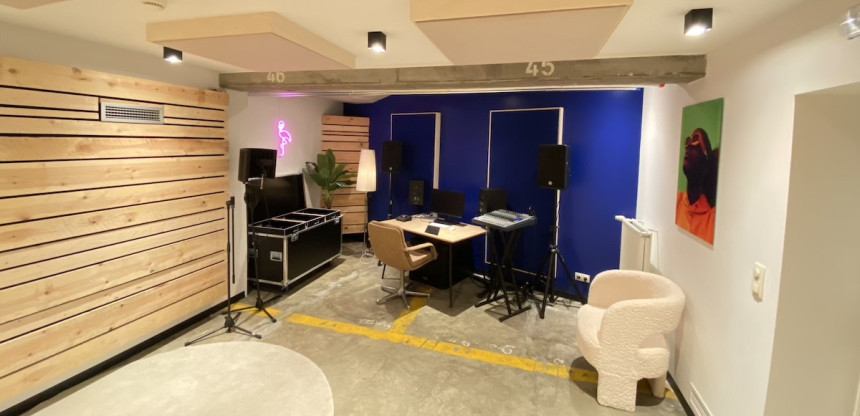 Looking for a cool production studio to work on your music in peace? Enter Flamingo! A small single booth studio that is perfect for recording vocals, horns, guitars, etc or just to work on your productions and mixes. The gear list is not long, we provide a pair of Adams TZV studio monitors, an apollo twin interface, SM7B, Aston Spirit and a small PA for rehearsals. Flamingo is primarily a modular space for experiment, research, pre-production, and so much more.
In addition to renting this space for a specific period or project, it is also possible to reserve Flamingo per hour (with a minimum of a 2 hour session). You only pay €10 per hour, including the start-up by a technician. You pay €75 for a day. To book Flamingo, just send us an email to studio@trixonline.be.