Production Studio / Flamingo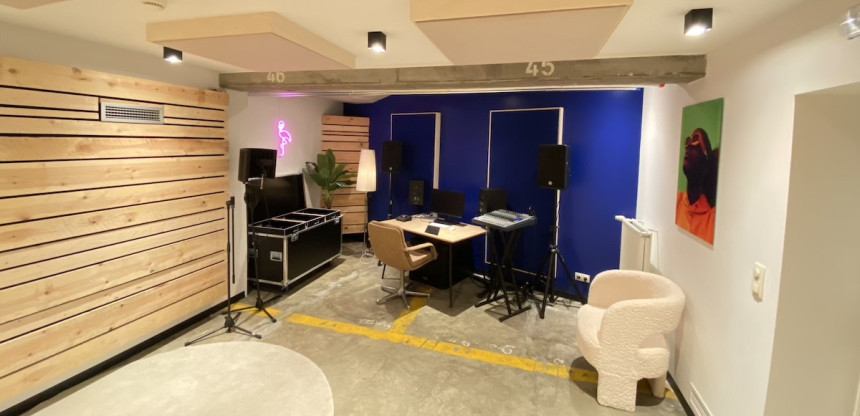 Looking for a cool production studio to work on your music in peace or to practice your DJ skills? Enter Flamingo! A small single booth studio that is perfect for recording vocals, horns, guitars, to work on your productions and mixes or to improve your DJ'ing. The gear list is not long, we provide a pair of Adams TZV studio monitors, an apollo twin interface, SM7B, Aston Spirit, a small PA for rehearsals and a Pioneer DJM 2000NXS set. Flamingo is primarily a modular space for experiment, research, pre-production, and so much more.
In addition to renting this space for a specific period or project, it is also possible to reserve Flamingo per block of 3 hours. You only pay €15 for a session (3h) or €50 for a day. To book Flamingo, just send us an email to charlotte@trixonline.be. Flamingo is available from 10u-13u, 13u-16u, 16u-19u and 19u-22u.