BOOK 'GRAPHIC DESIGN of Scheld'apen': launch, expo & presale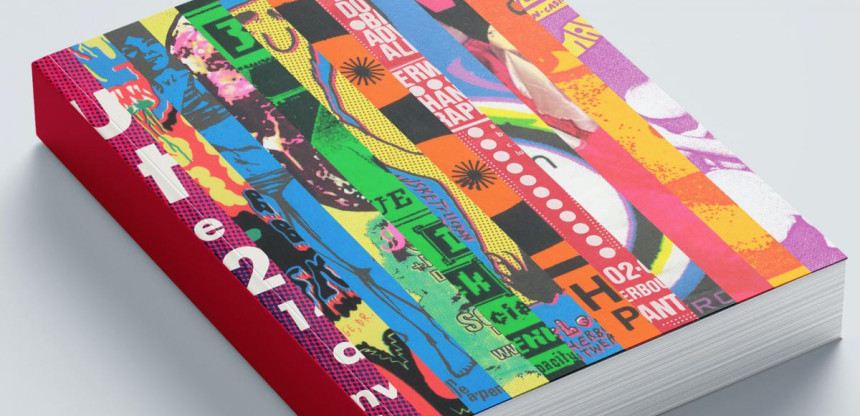 From 1998 till 2013, a former railwaycanteen on d'Herbouvillekaai in Antwerp that was transformed into a cultural hub by youthful idealists, hoodlums and enthousiasts who called themselves Scheld'apen, was home to an eclectic stream of artists, with over 1300 events occurring in those 15 years, before inevitably being demolished by city expansion plans. All those events produced a flux of visual communication, an enormous flow of printed media that fascinated artists and Scheld'apen aficionados Benny Van den Meulengracht-Vrancx and Bent Vande Sompele. Collecting items and building upon an already existing physical archive, they decided to pour a selection of works into a book: 'Graphic Design of Scheld'apen'.
The book is the result of two years of collecting, three archival residencies at Het Bos (the new home of the still existing Scheld'Apen organisation) and a short scanning residency at Frans Masereel Centrum. The book contains over 250 graphical works (flyers, posters and program booklets) from a variety of different artists, a preface by Pieter Willems and texts by Roel Griffioen and Pia Jacques.
The book launch will take place Thursday May 18th (6-10PM) at The Royal Academy of Fine Arts Antwerp, accompanied by an exhibition (until May 21) displaying key works taken from the archive, with music by DJ's Dennis Tyfus & Jan Matthé, Disko Bambrieno & RAPHAËL, broadcasted online by We Are Various.
PRESALE
You can pre-order the book via this link. With the code 'ACADEMY1821MAY' you can opt to pick up the book during the expo. You can also choose to have the book delivered to your home address.
Click here to discover Scheld'Apen and its rich history.
---
The project is a collaboration between artist Benny Van den Meulengracht-Vrancx, musician Bent Vande Sompele, Het Bos, The Royal Academy of Fine Arts Antwerp, Frans Masereel Centrum and Trix. Under the guidance of Nico Dockx. 'Graphic Design of Scheld'Apen' is published by Stockmans Art Books (softcover, 264 pages, 240 x 297 mm).