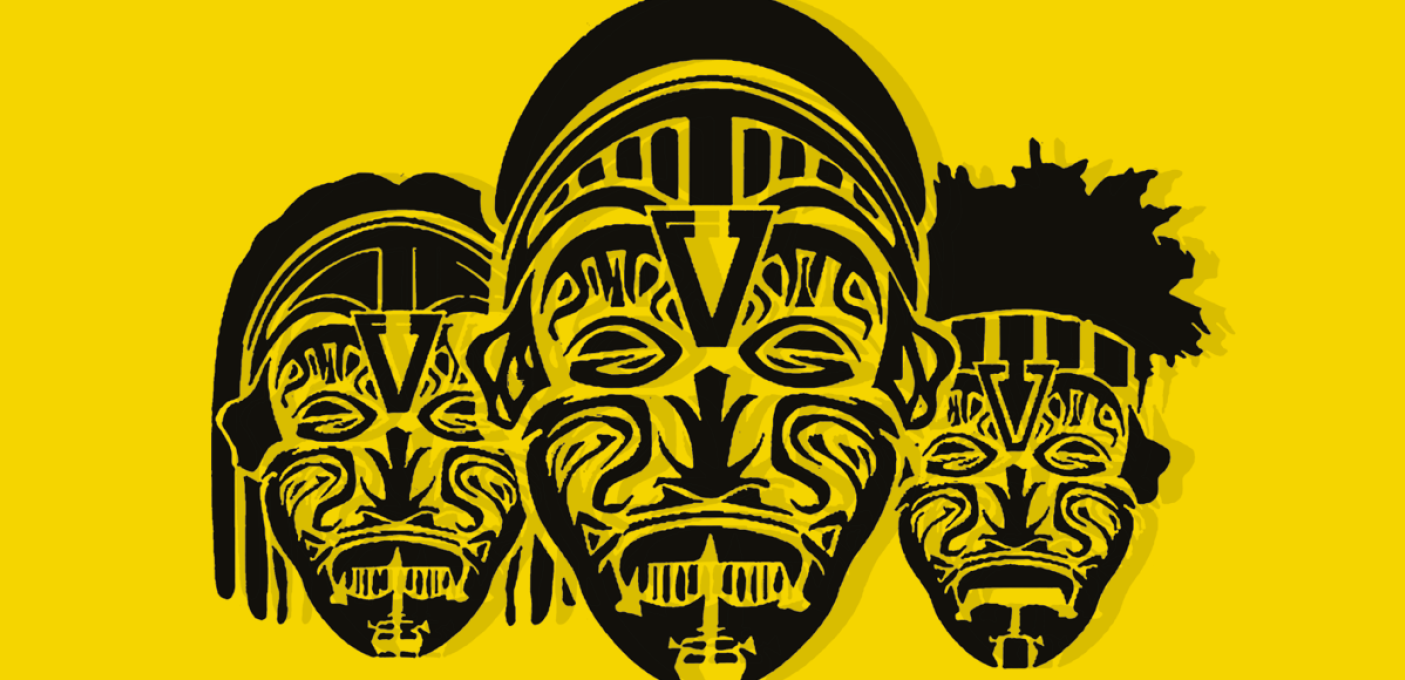 An insanely festive celebration of Afro culture, full of dance, live music and DJs.

During Afroblood, afroculture in all its forms comes together in an amazing event full of dance, live music and DJs. Rabba, one of the Artists in Residence in Trix, is the concept holder and has previously organized successful editions in ccBe, Arenberg, De Roma and OLT Rivierenhof.

TIMETABLE
/ 19u30: doors open
/ 20u00 - 20u40: DJ Ramos & host
/ 20u40 - 21u00: Worldofafro
/ 21u00 - 21u10: Os Pinipuki
/ 21u10 - 21u20: SPB Soundsystem
/ 21u20 - 21u30: Fifty Hertz
/ 21u30 - 21u40: The Afrohouse Lab
/ 21u40 - 22u00: Johnny Bravo
/ 22u00 - 22u30: Kingdomofkela & The Kingz
Os Pinipuki
The afro-house dance duo Os Pinipuki is coming all the way from Portugal to Belgium for the first time. These 2 dancers made their mark on the Afrohouse scene in a very short time with their popular YouTube videos.
Read More
Johnny Bravo
Johnny Bravo is a musician, producer, composer and dancer. He is born in Portugal in the outskirts of Lisbon, has Angolan roots and currently lives in France. Already at the age of eight he was the figurehead of 1000 Mambos. Meanwhile, Johnny Bravo is mainly known for his own music, with which he gained international fame at the top of afro house and kuduro.
Read More
Milo & Fabio
Milo & Fabio, originated from central Africa & Portuguese origins. 2 afro dancers who specialise in the style Afrohouse from the early stages, dancing at a professional level since 2013, who now also make good Afrohouse music for the world to enjoy and dance to.
The duo started a movement called #AfrohouseUK, as UK residents their main goal with the project with their music and dancing was to promote this new afro style and spread it throughout the UK and they did so, and soon enough reached beyond the UK and were quickly known and recognised on a international level. The pair first started touring around Europe since late 2015 & have been doing so ever since. Countries in which they have performed as headliners include; The Netherlands, Belgium, Portugal, Switzerland, Germany, France, Luxembourg & others. The pair have recently released their first body of work, an Afrohouse EP entitled 'Crazy' available for streams on every digital platform.
Read More
DJ Ramos Sama
Ramos Sama is a resident DJ at Afroblood and well known in Antwerp. He also performs with KingdomOfKela & The Kingz and knows his way behind the turntables.
WorldOfAfro
Danscrew WorldOfAfro travels from Utrecht to Afroblood and makes a valuable plea for afroculture through their art. The crew originated from Precious Alvares and was previously on Afroblood.
Read More
The Afrohouse Lab
The Afrohouse Lab is a British dance crew, founded by Kxnsept. He is a founder in the dance style and has been around for years. He and his crew come to Afroblood for a fantastic show.
KingdomOfKela & The Kingz
KingdomOfKela is the dance crew of which Rabba, who is artist in residence with us, is the figurehead. He is accompanied by his live band, The Kingz.
The story that Rabba will portray is his journey to Congo, where he got a taste of becoming an artist. He does this on the basis of dance, images, projection and music. In the performance he will work with afrohouse, kuduro, sebene and hip hop.
Read More