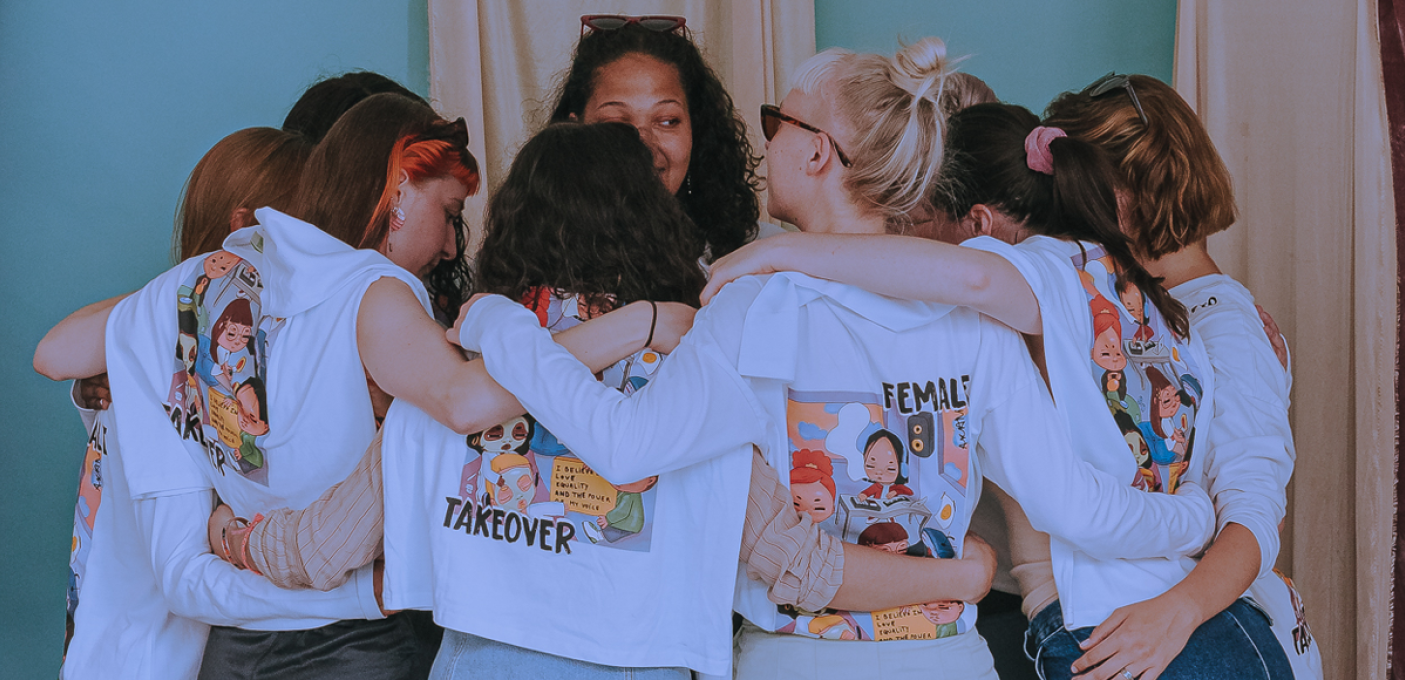 Female Takeover and their live band invites 3 promising artists for a special set with the string quartet of Virago Symphonic Orchestra

TIMING
/ 7.30 pm: doors open
/ 8.30 pm: start concert

Female Takeover strives for equality in performing arts and music. Women are still underrepresented and unequally paid both on and behind the scenes. With projects like these, they build bridges and inspire others to dare to dream and work towards a future in music or performing arts.

Virago Symphonic Orchestra will - for this project - cover women in music who's voices should have been on the foreground a long time ago. We address the stereotyping of so called 'masculine and feminine' instruments and what it is like to be a minority—not only because of being a female musician, but also by choice of instrument. We are very excited and proud to show you that gender does not define musical capabilities.

Arrangements and coaching in collaboration with Sam Vloemans.
With the support of Stad Antwerpen, Algam Benelux and Trix.
Lyna
Brandy's R&B vibes showed Lyna that she got her greatest enthusiasm and happiness from music. The Belgian-Moroccan debuted in 2018 with 'Smoke' and has since worked tirelessly in the search for an own sound, team, image and success. 'Shine Like Me', 'More' and 'Loco' were not only a wonderful antidote to toxic pandemic times, but gave Lyna the needed confidence and knowledge of the music industry to shine on stage as a free-spirited, confident pop artist to swoon for.
Read More
abrahamblue
The Antwerp abrahamblue leaked the demos he made in a youth centre for troubled kids on Soundcloud, and suddenly his career took off. The fully self-trained singer, producer, composer and visual artist was picked up by the Soulection crew from LA and suddenly he saw his Soundcloud channel explode. It was the icing on the cake after diving deep into jazz, bossa nova, 90's hip hop, soul and gospel.
Read More