Eindejaarslijstjes 2021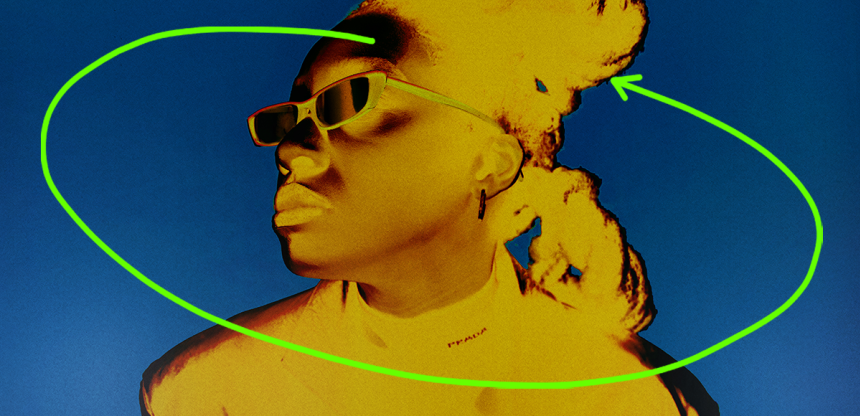 Ja, goed. We kunnen wel stellen dat 2021 niet de beloofde terugkeer naar het rijk der vrijheid was. Desondanks zette de wondere wereld van de (muzikale) kunsten alweer z'n beste beentje voor. En dus hebben we de muzikale hoogtepunten en toevluchtsoorden volgens team Trix verzameld in een lijstje. Want BEDANKT voor zoveel mooie muziek, lieve kunstenaars. En aan iedereen: maak er een fijn eindejaar van!
Ga meteen naar het lijstje van: Youniss, Joeri, Soraya, Silke, Justine, Stijn, Hendrik, Niels, Lut, Mike, Melissa, Dominika, Mathilde, Kurt, Maxim, Noémie, Ange, PSYCHONAUT, Saraya, Alban, Dieter, Joep, Carolyn, Tom, Evelyne, Kristof & Cis
/ Youniss Ahamad — Raad van Bestuur
Top 15 Albums
Arooj Aftab — Vulture Prince
Moor Mother — Black Encyclopedia of the Air
Arushi Jain — Under The Lilac Sky
Injury Reserve — By The Time I Get To Phoenix
Nala Sinephro — Space 1.8

Tyler, the Creator — Call Me If You Get Lost
Pink Siifu — Gumbo'!
JPEGMAFIA — LP!
April + Vista — Pit of my dreams
Slowthai — Tyron

L'Rain — Fatigue
Black Country New Road — For The First Time
James Blake — Friends That Break Your Heart
Sam Gendel & Shin Sasakubo — Sam Gendel & Shin Sasakubo
Abel Ghekiere — Voor Het Verdwijnt, En Daarna
/ Joeri Anckaer — freelance toogverantwoordelijke
Beste optreden 2021
Russkaja, Alcatraz Metal Festival
The Happy Suspended, Jc Bouckenborgh
HYPOCHRISTMUTREEFUZZ, Trix
Meest beluisterde artiesten 2021
Post Modern Jukebox
Eskimo Callboy
Russkaja
Hang Youth
Meest beluisterde nummers 2021
Hans Zimmer — Time
Post Modern Jukebox — Stacy's Mom
Eskimo Callboy — Hypa Hypa
Russkaja — Love Revolution
Hang Youth — Belastingsdienst
A MEE ZING 2021
K3 — Waterval
Mart Hoogkamer — Ik Ga Zwemmen
Olivia Rodrigo — Good 4 u
/ Soraya Azbiri — vrijwilliger
Op repeat in 2021
P0too P0too — King Pluto
Alarido Mongólico — Biterballen Donder OP
wych elm — Executioner
underscores, 8485 — Your favorite sidekick
Momma — Medicine
wych elm — School Shooter
maxime. — telephone wires
Virtual Self — Ghost Voices
Momma — Biohazard
Enjoy & The Drums — Fold Ya' Up Like a Blanket
Mall Grab — Nonstop Feeling
Myd & Mac DeMarco — Moving Men
Slow Pulp — High
Nabihah Iqbal — Zone 1 to 6000
Sam Gellaitry — Assumptions
food house, Gupi & Fraxiom — mos thoser
Porter Robinson — Get Your Wish
Otha — Tired and Sick
RAT BOY — SPORTSWEAR
Machine Girl — Cloud99 (As Above Mix)
The Garden — Sneaky Devil
Skrillex — Supersonic (My Existence) (with Noisia, josh pan & Dylan Brady)
Nick Leng — Lonely Shade of Blue
Golden Vessel, The Nicholas, rei so la — that's us
Big Piig — Liahr
Second Still — Double Negative
COBRAH — Good Puss
Sorry Mom — I Fucked Yr Mom
Ariel Pink — Lipstick
100 gecs — mememe
/ Silke Bergans — Raad van Bestuur
Ik legde m'n oor eens te luister bij de rest van de Girls go BOOM crew.
Hier is dus een lijstje samengesteld door Girls go BOOM!
Livemoment van het jaar: Bontridders X Brorlab @ Overlast in het OLT
Revelatie van het jaar: The Linda Linda's
Film van het jaar: Moxie (Amy Poehler, Netflix)
Serie van het jaar: We Are Lady Parts (Nida Manzoor, via vrt.nu)
Amyl & the Sniffers - Comfort to me
Dream Nails - They / Them
Wet Leg - Too Late Now / Oh No
Pom Pom Squad - Death of a Cheerleader
Coach Party - FLAG (Feel Like A Girl)
Gustaf - Audio Drag for Ego Slobs
Pip Blom - Welcome Break
Cumgirl8 - RIPcumgirl8
Little Simz - Sometimes I Might Be Introvert
Billie Eilish - Happier Than Ever
/ Justine Bourgeus (Tsar B) — Artist In Residence
Haar meestbeluisterde nummers in een playlist!
/ Stijn De Mulder — coördinator Podium
Platen van het jaar
Spellling — The Turning Wheel
Japanese Breakfast — Jubilee
Yard Act — Dark Days EP
Sun June — Somewhere
Juan Wauters — Real Life Situations
Rina Sawayama — SAWAYAMA (2020 maar dit jaar op repeat)
Lil Nas X — Montero
Backxwash — I LIE HERE BURIED WITH MY RINGS AND MY DRESSES
The Vices — Looking for Faces
LICE — Wasteland
Pachyman — The Return of Pachyman
Little Simz — Sometimes I Might Be Introvert
Nation of Language — A Way Forward
Arab Strap — As Days Get Dark
Home Is Where — I Became Birds EP
Turnstile — Glow On
Claud — Super Monster
Beste nummers
Angel Haze — Weight (beste nummer van het jaar)
Rina Sawayama & Elton John — Chosen Family
Du Blonde ft. Andy Bell — All The Way
Covey — Cut On The Crease
Allie X & Violet Chachki — Mistress Violet
Squirrel Flower — I'll Go Running
Joy Crookes — Feet Don't Fail Me Now
Deafheaven — Great Mass Of Color
Wu-Lu — alles wat hij dit jaar heeft uitgebracht
Helado Negro — Gemini & Leo
The Clockworks — Feels So Real
Low — Days Like These
Proper. — Zuko Alone
Froukje — Licht & Donker
Thrice — Scavengers
Villagers — So Simpatico
Rolo Tomassi — Cloaked
Beste live acts
ILA
Personal Trainer
Mohama Saz
Alkerdeel
Dans Dans
The Haunted Youth
Beste podcasts
You're Wrong About
Heavyweight
The Lazarus Heist
/ Hendrik De Rycker — Rockoco
Wat me geraakt heeft dit jaar (los van of het dit jaar verschenen is).
Docu
Summer Of Soul — traantjes
Albums
Snoh Aalegra — Temporary Highs In The Violet Skies
A$ap Rocky — Live. Love.A$ap
Machine Drum — A View Of U
Madlib — Sound Ancestors
Meskerem Mees — Julius
Chester Watson — Past Cloaks
Mdou Moctar — Afrique Victim
Pink Siifu — Gumboh'!
Laura Mvula — Got Me
Sam Amidon — Sam Amidon
Terrace Martin / Roberth Glasper / 9th Wonder — Dinner Party
Merope — Salos
Flying Lotus — Yasuke
Joanna Brouk — The Space Between
Shabaz Palaces — The Don Of Diamond Dreams
Sylvie Kreusch — Montbray
Matthew Halsall — Salute To The Sun
STUFF. — More Treats
El Michels Affair — Ekundayo Innervisions
DMX Krew — We Are DMX
Benny Sings — Beat Tape II
Muziq — Lunatic Harness
Lynda Dawn — At First Light
SiR — Chasing Summer
Live
STUFF., Jazz Middelheim
Sylvie Kreusch, Volta
Brenda, Onder Stroom
Freddie Konings, Fire Is Gold
Nosedrip, Stormkop
Merope, Het Bos
Ratas Del Viejo Mundo, privéshow
Dijf Sanders, Gent Jazz
Meskerem Mees, Rock Werchter
Aili, OLT
blackwave., Rock Werchter
School Is Cool, De Roma
Stikstof, De Casino
Mauro Pawlowski, Handelsbeurs
Come On Feet, KC Nona
Aili, Volta
Lander & Adriaan, Volta
Tracks
FULCO — Sinterklaas is een computer
Snoh Aalegra — Do 4 Love
Snoh Aalegra — Lost You
Silk Sonic — Leave The Door Open
Arlo Parks. — Black Dog
Skrillex — Supersonic (My Existence)
Mauro Pawlowski — Spotlight
Earl Sweatshirt — 2010
Sir ft Kendrik Lamar — Hair Down
Aaron Frazer — Have Mercy
Megan Thee Stallion ft Beyonce — Savage (remix)
Bazart — Anders
A.K. Paul — Be Honest
Dinnerparty feat Phoelix — Freeze Tag
Madlib — Road Of The Lonely Ones
Georgia Anne Muldrow — Unforgettable
Tame Impala — Borderline (Blood Orange remix)
AZ — The Format
Wizkid ft Tems — Essence
Johan Verminnen — Hoofdpijn
Travis Scott — Highest In The Room
Benny The Butcher feat Freddie Gibbs — One Way Flight
Flying Lotus ft Thundercat. — Black Gold
Lynda Dawn — Move
Noir, Hayze — Around (Solomun Vox)
blackwave. — recluse
Terry Presume — ZaZa and Some Runts
Fox the Fox — Precious Little Diamon
Anaïs — chuu
TNGHT — Tums
DMX Krew — Good Time Girl
Tiësto — The Business
Yendry — Nena
Gabrielle — Dreams
Ryan Leslie. — Just Right
Bay Keem, Kendrick Lamar — family ties
Sylvie Kreusch — Walk Walk
Caroline Polachek — Bunny Is A Rider
Freddie Gibs, The Alchemist — 1985
/ Niels Elsermans — productiemedewerker
Mijn favoriete nummers uit 2021
Luis Vasquez — This Guilt
The Horrors — Lout
Black Marble — Somewhere
Iceage — Shelter Song
Rumours — Stop Crying
Meest beluisterde tracks
My Bloody Valentine — Only Shallow
Nas — Life's a Bitch
AUTOBAHN — Beautiful Place To Die
Ploho — Город устал
Eagulls — Though Luck
Beste concerten
Viagra Boys, Trix
Crackups, Backyard Festival
Personal Trainer, Trix
Beste concert dvd
Oasis — Knebworth 1996
/ Lut Hendrix — Bestov
Low – Hey What
Nick Cave & Warren Ellis - Carnage
Dean Blunt – Black Metal 2
Bill Callahan & Bonnie Prince Billy – Blind Date Party
Van onder het stof gehaald dankzij tip van Tim Beuckels: Blaze Folley "Oval Room" (2014) En onder het mom "eigen stal stinkt niet": Dans Dans "Zink"
/ Mike Harsdorf — coördinator communicatie, marketing en ticketing
DE 21 VAN '21:
1/ Low – HEY WHAT
2/ Arab Strap – As Days Get Dark
3/ Ryan Adams – Big Colors
4/ Joel Culpepper – Sgt Culpepper
5/ Sam Teskey – Cycles
6/ Public Service Broadcasting – Bright Magic
7/ El Michels Affair – Yeti Season
8/ Spencer Cullum – Spencer Cullum's Coin Collection
9/ Bobby Gillespie and Jehnny Beth – Utopian Ashes
10/ Maxwell Farrington & Le SuperHomard – Once
11/ Limiñanas / Garnier – De Pelicula
12/ Curtis Harding – If Words Were Flowers
13/ Cedric Burnside – I Be Trying
14/ The War on Drugs – I Don't Live Here Anymore
15/ Civic – Future Forecast
16/ Sven Wunder – Natura Morta
17/ Snooch Dodd and The Pro-Teens – I Flip My Life Every Time I Fly
18/ IDLES – Crawler
19/ Neal Francis – In Plain Sight
20/ Mdou Moctar – Afrique Victime
21/ Steve Earle & The Dukes – J.T.
Reissues / compilaties
1/ Various - The Trojan Story (50th Anniversary Reissue)
2/ Tom Petty & The Heartbreakers - Angel Dream (Record Store Day 2021)
3/ The Isley Brothers - 3 Plus 3 & Giving' It Back
4/ Nancy Sinatra - Start Walkin' 1965-1976
5/ Various - Caught Beneath the Landslide (The Other Side of Britpop and the '90s)
/ Melissa Janssen — communicatie, social media, ticketing en projectcoördinatie online en Kelderwerking
Dingen die me door 2021 gesleept (maar echt gesléépt) hebben
Bo Burnham: Inside
Pom Pom Squad — Death of a Cheerleader (album)
Hovvdy — True Love (album)
Ada Lea — one hand on the steering wheel the other sewing a garden (album)
Lil Nas X — Montero (album)
Turnstile & Blood Orange — ALIEN LOVE CALL
Bright Eyes — Flirted With You All My Life
Little Simz — Introvert
Taylor Swift & Phoebe Bridgers — Nothing new
Julien Baker — Ziptie
Billie Eilish — Happier Than Ever
Horsegirl — Billy
ILA op 15 jaar Noisesome (29/10)
Het derde seizoen van Sex Education
Jan Wallyn — Hottest Chick In Town (performance / Handlangers)
Glennon Doyle — Untamed (boek)
Froukje — Licht en Donker (album)
Dolly Alderton — Ghosts (boek)
Sault — Nine (album)
Het rijk der vrijheid (aug 2021 — nov 2021 RIP)
Promising Young Woman (film)
De reboot van de Pfaffs
Elmo, de mooiste hond op aard
/ Dominika Kruszewska — productiemedewerker
21 liedjes die ik te veel heb geluisterd in 2021
Daniel Norgren — Whatever Turns You On
Brockhampton — Count On Me
Dominic Fike & Paul McCartney — The Kiss Of Venus
Maverick Sabre — I Need
Jeff Buckley — Everybody Here Wants You
KRANKk — Crazy (ft. David Ngyah)
Modjo — Lady, Hear Me Tonight
One Direction — No Control (guilty pleasure zonder schaamte)
Jeff Buckley — Lover, You Should've Come Over
abrahamblue — Hoops
Al Green — Tired Of Being Alone
Wings — Arrow Through Me
Idris Muhammad — Turn This Mutha Out
Stanley Brinks and The Wave Pictures — Orange Juice
The Strokes — Why Are Sundays So Depressing
Michael Kiwanuka — The Final Frame
The Velvet Underground — Oh! Sweet Nothing
Qual — Take Me Higher
Narada Michael Walden — I Shoulda Loved Ya
Breakbot — Baby I'm Yours (ft. Ifrane)
JoJo — Too Little Too late
3 favo albums van het jaar omdat elk lied op de plaat een schijf is
Sticky Fingers — Caress Your Soul
Franc Moody – Dream in Colour
Khruangbin & Leon Bridges — Texas Sun
/ Mathilde Luijten — Raad van Bestuur
Best albums
Little Simz — Sometimes I Might Be Introvert (kan niet wachten op haar live aan het werk te zien in Trix!)
Billie Eilish — Happier Then Ever (niet haar beste album, maar nog steeds het interessantste wat gemaakt wordt op dat level. Ze bewijst nogmaals haar iconen status.)
Hiatus Kaiyote — Mood Valiant (een lijstje topvrouwen merk ik nu, I love it!)
Floating Points — Promises feat. Pharoah Sanders & London Symphony Orchestra (wow, eentje voor de eeuwen)
Dikste schijven op repeat
Lil Nas X feat. Jack Harlow — Industry Baby (You don't understand, I'm obsessed)
Arca — Señorita en Tiro
SOPHIE — UNISIL (Alles van SOPHIE stond dit jaar op repeat. In een jaar van gefrustreerde onduidelijkheid was haar muziek de perfecte soundtrack voor een lichaam dat wil maar niet mag. Een groot, groot gemis.)
Mooiste platen/singles
Dylan Cox — A Place To Meet (Weird folk zoals ik die al niet meer gehoord had. Ik was al verliefd op zijn single "Animals in our Kitchen", maar toen hij enkele weken geleden zijn eerste album de wereld instuurde was ik verkocht voor het leven.)
Abel Ghekiere — Voor Het Verdwijnt, En Daarna (Kippevel, elke keer opnieuw.)
Fabian Rasti — Brazil (Voor mij een van de mooiste Belgische nummers van het jaar. Een klein brokje liefde in een nummer.)
Angelo De Augustine & Sufjan Stevens — A Beginner's Mind (Again, niet hun beste album, maar to be honest, alles wat deze jongens maken is mooi. Permanent plekje in mijn hart.)
Filmsoundtracks die me bijbleven
Euphoria: Billie Eilish feat. Rosalia — Lo Vas A Olvidar (Ze hebben altijd al een iconische soundtrack gehad, maar met de nieuwe aflevering over Jules leverden ze niet alleen een van de meest aangrijpende TV momenten van het jaar, maar ook een pracht van een nummer.)
The Green Knight (Een van de beste cinema ervaringen van het jaar, deze film blies me omver. De soundtrack is goed, maar vooral de geluiden in de film blijven me bij.)
Sound of Metal: Abraham Marder — Green (Tranen met tuiten.)
Currently obsessed with
Meryem Aboulouafa (Ze bracht niets uit dit jaar maar ik ben geobsedeerd geraakt door haar muziek. Bezwerend, betoverend en zwaar verslavend.)
Belgische toppers van het jaar: Patches, Stace, Dushime, Amunaso, Niels Orens, Cesar Quinn, Bothlane, Bontridders, Run Sofa, Jean-Paul Groove, Dance Divine, BLUAI, Shaka Shams,...
/ Kurt Marx — coördinatie beeld en grafiek
Plaatjes die hier afgelopen jaar regelmatig op de draaier gelegen hebben in willekeurige volgorde
Arooj Aftab — Vulture Prince
Abel Ghekiere — Voor het verdwijnt, en daarna
Low — HEY WHAT
Mogwai — As the Love Continues
The Weather Station — Ignorance
Sufjan Stevens & Angelo De Augustine — A Beginner's Mind
Star Club West — We Hebben Allemaal Ons Best Gedaan / Pipi Linkous / Los Vlamingos / Modular 2 / Fat Morr Dude / Erik / Da Sunth / Nicovid Jacovid
Sven Wunder — Natura Morta
Lucy Dacus — Home Video
Emma Ruth Rundle — Engine of Hell
Darkside — Spiral
STUFF. — T(h)reats
Eldovar — A Story Of Darkness & Light
Woods — Strange to Explain
Dans Dans — Zink
Radiohead — Kid A Mnesia
/ Maxim Meyer-Horn — jobstudent
Favoriete album van 2021
Agnes — Magic Still Exists
Slayyyter — Troubled Paradise
Sega Bodega — Romeo
Sylvie Kreusch — Montbray
Ashnikko — DEMIDEVIL
Favoriete singles van 2021
AMARA ctk100 — How Can I Sleep Now That I Know
Shygirl — Cleo
Donna Missal — (to me) your face face is love
Nilüfer Yanya — stabilise
K.ZIA — Sanctuary
Cobrah — GOOD PUSS
STACE — Void
monokimono & Willem Ardui — Vrije Val
MEYY — Famous
/ Noémie Ntoto — projectcoördinator artistieke jeugdwerking
Favoriete projecten van 2021 (in random order)
Jazmine Sullivan — Heaux Tales
Mick Jenkins — Elephant in the Room
Little Simz — Sometimes I Might Be Introvert
Hiatus Kaiyote — Mood Valiant
Tems — If Orange Was A Place
Mansur Brown — Heiwa
SAULT — Nine
Emma—Jean Thackray — Yellow
Mara TK — Bad Meditation
Haile Supreme — Earth Tones
Pull up! Run it up again (projecten die sowieso on repeat staan ongeacht releasedate)
Chronixx & Federation Sound — Roots & Chalice
Yussef Dayes, Charlie Stacey & Rocco Palladino — Welcome to The Hills
Akae Beka — Mek A Menshun
Juju Rogers — 40 Acres AND Some Mula
D'Angelo — Brown Sugar
J Hus — Big Conspiracy
Wanneer ik zin heb om te dansen (altijd)
Wizkid — Made in Lagos (album)
Rema — Eargasm
Rema — Woman
Rema — Bounce (Rema weet wat hij doet, I ain't mad at it either)
Benjiflow — Go
Masego — Yebo/Sema
DJ Frass & Shenseea — Good Comfort
Masego & Shenseea — Silver Tongue Devil
Ange-Vanessa Nsanzineza — vrijwilliger
Omggg it' that time of the yearrrrrr!!!
Little Simz stole my heart, dus zij moet een plekje krijgen op de lijst.
Voor de rest: Snoh Aalegra met haar album TEMPORARY HIGHS IN THE VIOLET SKIES. Again, blessing my heart to a level I cannot imagine.
PSYCHONAUT — Artist In Residence
Beste platen van 2021
LLNN — Unmaker
Turnstile – Glow On
Hippotraktor — Meridian
Gojira – Fortitude
Dijf Sanders – Lichen
Dvne – Etemen ænka
Helion Creek — Dystopia
Amenra – De Doorn
Favoriete nummers van 2021
Porcupine Tree — Harridan
Hippotraktor — A Final Animation
Miles Kane (feat. Corinne Bailey Rae) – Nothing's ever gonna be good enough
Zeal & Ardor – Bow
Helion Creek — Abysm
SX – Elysian
Pupil Slicer – L'Appel du Vide
Beste liveshows van 2021
Heilung, Alcatraz Festival
Bizkit Park, Alcatraz Festival
Brutus, Boomtown Gent
The Ocean, Trix
Helion Creek, Cultuurcentrum Mechelen
Pothamus, Samhain Festival
Amenra, Samhain Festival
/ Saraya Richter — vrijwilliger en lid algemene vergadering
Concerten 2021
AliA x DTM Funk (OLT) – Cheri Moya, ESINAM, Lander & Adriaan
Strobo (Onder Stroom) – Shoko Igarashi, Ibaaku & Black Flower
Aspen label night (Rataplan)
Nummers met de meeste betekenis (ad random) 2021
Isao Tomita – Claire de Lune
Joyce Heath – I Wouldn't Dream of It
Tirzah – Send Me
Sam Gendel – Alto Voices
Miriam Solomon – Romance
Tarika Blue — Dreamflower
Can – Vitamine C
Nala Sinephro – Space 4
Sinj Clark – I Fell in Love Again
Sault – Masterpiece
Shoko Igarashi – Cash OK
Marc Melia – Les Etoiles (ft. Flavien Berger & Pi Ja Ma)
Albums (ad random) 2021
Sam Gendel – Fresh Bread
Nala Sinephro – Space 1.8
Tirzah – Colourgrade
Rosie Lowe & Timothy Duval – Son
Meest beklijvende dansvoorstelling (2021)
Triptych, Peeping Tom (deSingel)
Mooiste tentoonstelling (2021)
Mamma Andersson (Louisiana)
Mijn 5 sterren op goodreads (2021)
James Baldwin 'Tell Me How Long the Train's Been Gone'
Willem Frederik Hermans 'De donkere kamer van Damokles'
Deborah Levy 'Things I Don't Want to Know: On Writing'
Tove Ditlevsen 'Dependency'
/ Alban Sarens — coördinator Kelder
Mooiste liedjes van 2021
Pino Palladino, Blake Mills — Just Wrong
James Blake — Famous Last Words
St. Vincent — Pay Your Way In Pain
Dans Dans — Cinder Bay
Gabriels — Blame
Sylvie Kreusch — Let It All Burn
Gabriel Rios — Mujer Divina
Phoebe Bridgers — Day After Tomorrow
Lana Del Rey — Dealer
Unknown Mortal Orchestra — That Life
Meskerem Mees — The Writer
Weval — Changed for the Better
Charlotte Adigéry & Bolis Pupul — Thank You
Binker and Moses, Max Luthert — Feed Infinite
SUWI — 99 100
Patrick Watson — A mermaid in Lisbon
Jon Hopkins — Sit Around the Fire
Ariel Posen — Begin Again
Sons Of Kemet, Kojay Radical — Hustle
Nick Hakim, Roy Nathanson — Small Things
Mooiste artiesten van 2021
Alle Handlangers, Mystic Kids, onze artiesten in residentie en iedereen die dit dystopische jaar mooier heeft gemaakt door te blijven creëeren <3
Mooiste gebeurtenissen van 2021
De nakende komst ons tweede babykind!
/ Dieter Sermeus — Algemeen coördinator
Veel geluisterd naar...
LUMP, Laura Marling & Mike Lindsay — Animal
Arooj Aftab — Vulture Prince
Hand Habits — Fun House
Buck Meek — Two Saviors
Damon Albarn — The Nearer the Fountain, More Pure the Stream Flows
Caroline Shaw & Sō Percussion — Shaw: Let the Soil Play its Simple Part
Shannon Lay — Geist
Oklou — Galore
Abel Ghekiere — Voor Het Verdwijnt, En Daarna
The Weather Station — Ignorance
Pastor T.L. Barrett & The Youth for Christ Choir — I Shall Wear a Crown (reissue)
Adele — Easy on me (single)
L'Rain — Fatigue
Nala Sinephro — Space 1.8
Sigrid — Mirror (Kelly Lee Owens Remix — single)
Rachika Nayar & Nina Keith — In the Memory Room (single)
Dave Grubbs & Ryley Walker — A Tap On the Shoulder
Igor Levit — On DSCH
Low — Hey What
Charlotte Adigéry & Bolis Pupul — Blenda (single)
Teen Creeps — Forever
Little Simz — Sometimes I Might Be Introvert
Pachyman — The Return of…
Kay Young — White Teeth (single)
Aarde aan Daan — Onderuit (Waarom Doe Ik Het) (single)
Baltic Sea Philarmonic & Kristjan Järvi — Richter: Exiles
Derya Yildrim & Grup Simsek — Dost 1 (ep)
Sylvie Kreusch — Walk Walk (single)
Gilb'R — On danse comme des fous
Madou — Huis in de duinen (single)
Fehler Kutie — All Ausländer Go to Heaven (Reprise / single)
Mdou Moctar — Afrique Victime
Juan Wauters — Real Life Situations
Iceage — Seek Shelter
Andy Stott — Never the Right Time
Edo Funk Explosion, Vol. 1
Floating Points, Pharoah Sanders & The London Symphony Orchestra — Promises
Pino Palladino & Blake Mills — Notes With Attachments
Robbing Millions — Camera (single)
Smerz — Believer
En verder dank u Jason Hickel, Daniel Kahneman, het GUM, de Handlangers en Mystic Kids, het team, het immer bewegende Trix netwerk, de groepsexpo, de huiskat Zorro, het dossier voor de Kunsten (a life changing experience), de Lintfabriek werkgroep (dat boek wordt straf), Emma Warren, De Warme Winkel, David Byrne, Paul Verhaeghe, Tom Naegels...
/ Joep Slenter — Horecaverantwoordelijke
Beste/meest beluisterde platen die uitgekomen zijn in 2021
Turnstile — GLOW ON
Ship Thieves — Irruption
The Bronx — VI
Hang Youth — Hey K-woord
Citizen — Life In Your Glass World
Quicksand — Distant Populations
Every Time I Die — Radical
Face To Face — No Way Out But Through
Cloud Nothings — The Shadow I Remember
Godverdomme — Wai Sein Neederlant
Beste Live van dit jaar
Desertfest, Trix
Viagra Boys, Trix
Yong Yello, Trix
The Hives, De Roma
Brihang, OLT
Amenra, OLT
/ Carolyn Stuyts — jobstudent
Hé Google, speel...
Natasha Bedingfield — These Words
Death Grips — Come Up And Get Me
Janet Jackson, Joni Mitchell & Q—Tip — Got 'Til it's Gone
Charli XCX — Gone
Azealia Banks — Tarantula
Soulwax — Krack
Kate Nash — Foundations
The Prodigy — Break & Enter
Kid Cudi, Willow — Rose Golden
Elliot Smith — Angeles
Tommy Genesis — A woman is a god
Yīn Yīn — Pingpxng
Snoh Alegra — I Didn't Mean To Fall In Love
Los Bitchos — La Panteras
KRANKK — Aberrant
Kenny Hoopla — how will i rest in peace when i'm buried by a highway? //
Luun — Nobody Needs
Joey Bada$$, Capital Steez — Survival Tactics
Leki — The Journey
Cheap Perfume — It's Okay (To Punch Nazis)
Dramarama — Anything, Anything
The Lumineers — Ophelia
The Palms — Push Off
Florence + The Machine — Kiss With A Fist
Rainbow Kitten Surprise — Cocaine Jesus
Sila Lua — Quiero Llorar
Taylor Swift — Our Song
Courtney Barnett — Pedestrian at Best
Joy Crookes — Power
RIZ LA VIE — Napkins
iLEVEL — Give Me
Nelly Furtado — Turn Off The Light
Charli XCX — Good Ones
Mac Miller — Kool Aid & Frozen Pizza
TNGHT, Lunice, Hudson Mowhawke — Goooo
Regina Spektor — Samson
binki — Clay Pigeon
Lilyisthatyou — FMRN
Del Water Gap — Ode to a Concersation Stuck in Your Throat
The Koreatown Oddity — Breastmilk
/ Tom Vandenhove — communicatie, social media, ticketing en projectcoördinatie nachtleven
UltraTom 2021 (relatief willekeurig)
Camille — Vuurwerk
Caroline Polachek — Bunny Is A Rider
Doss — Puppy
Griff — Black Hole
TDJ — Lalala (Want Somebody) (X-Coast Remix)
Von Bikräv, Sidi Sid & Nadsat — Bulles d'air
Bladee — I Think...
Danny L Harle & MC Boing — Boing Beat
ELIO — CHARGER (ft. Charli XCX)
Woesum & Oklou — Empty Lightning
Changer — Pinkheart (Light Kind Grumpy Mix)
PinkPantheress — Last valentines
THE BLOSSOM — HARDCORE HAPPY
ishi vu — La Luz BLue18
Lokey — Inverse - dnbless
Spellling — Little Deer
Smerz — Flashing
Tinashe — Bouncin
Jessy Lanza — Guess What
Rakky Ripper — Whatever
De top 3 van ClubMG
Fatih — Spuugzat
Vegedream — Ramenez la coupe à la maison
CKay — Love Nwantiti
De top 3 van de bureau
Gidge — seems to be getting closer (boeken die handel!)
Ritfiz — Sage
DJ PLEAD — RT6
/ Kristof Verhoeven — coördinator infrastructuur
Tracks
Silk Sonic — Skate & Leave the Door Open
Khruangbin — Pelota (cut a rug mix)
Dry Cleaning — Her Hippo
Squid — Global Groove
Little Simz — Introvert
Billie Eilish — Happier Than Ever
Yong Yello — Luchtkasteel
Justin Bieber — Peaches
The Haunted Youth — Teen Rebel & Coming Home
Sylvie Kreusch — Let It All Burn
Bicep — Apricots
Gidge — Perimeter
Wanda Jackson — Funnel Of Love
Don Julian And The Larks — Shorty The Pimp
Gyedu Blay Ambolley — Akoko Ba
Keleketla! & Colcut — International Love Affair
Ahmed Ben Ali — Subhana
Koffee — Toast
Compro Oro — Mogadishu
Fleet Foxes — Can I Believe You
IAMDDB — WA'HUM
Dijf Sanders — Ravana
Netsky — I See The Future In Your Eyes
Terry Lee Brown Junior — Terry's House
Disclosure — Energy & Lavender
Platen
Turnstile — Glow on
Flyying Colours — Fantasy Country
Little Simz — Sometimes I Might Be Introvert
Markus Guentner — Extropy
Sufjan Stevens — A Beginner's Mind
Tommy Guerrero — Sunshine Radio
Shame — Drunk Tank Pink
Kosmo Sound — Antenna
Pachyman — The Return of...
Gidge — New light
Fleet Foxes — Shore
Pijn & Conjurer — Curse These Metal Hands
The Ocean — Phanerozoic II: Mesozoic / Cenozoic
DIRK. — Cracks in Common Sense
/ Cis Wellens — freelance productiemedewerker
Nummers
Overmono – So U Kno
The Soundstealers, The Sahara – Steal It An' Deal It – The Sahara Dance Mix
Anz – Unravel in the Designated Zone
Dreamcastmoe – L Foot, Right
Heart Sphere – E.R. (Emergency Relief) (Children Mix) [Basic Spirit]
Volledige EP's/Albums
Alia & DTM Funk – Black Gracity Rhythms [San-Kofa Rhythm Records]
Puma & The Dolphin – Oddball Fantasies 01 [Oddball Fantasies]
Jex Opolis – It's Me Jexy [Good Timin' Records]
Sterac – Asphyx [Delsin Records]
Syzygy & Luke Warmwater – Tri-Phase [Kalahari Oyster Cult]
DJ Life – Hypersonic EP [Dansu Discs]