TRIX IS OPEN AGAIN!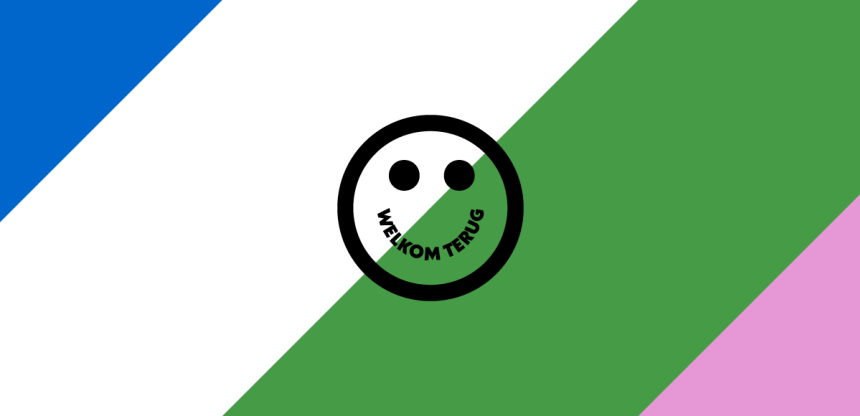 FIN-A-LLY! Wednesday, June 9 is the day Trix will open its doors again, after a little more than seven months of mandatory closure. From then on, we will be welcoming everyone with open arms once again to come and rehearse, make recordings in our studio, follow workshops or simply have a drink in our Trix Café or garden. We missed you all SO MUCH!
This goes without saying, but when Trix reopens, we will be taking into account all precautionary measures in place at that time to prevent the spread of the Coronavirus. Our precautionary measures may change, if necessary. We make it our biggest priority that you can come and visit Trix in the safest of conditions, together with the fact that your visit will simply be entertaining, inspiring and above all fun again. We haven't lost any of our ambitions or intentions, quite the contrary!
In practical terms, Trix reopens as of Wednesday, June 9 with the following adjusted opening hours and services:
/ RECEPTION & CAFÉ
The Trix Café, which also serves as our reception, is open every day of the week (Mon-Sun) from 9.30 am to 11 pm. We only keep the doors closed on public holidays.
/ REHEARSAL SPACES
In Trix there are five rehearsal rooms that you can rent from Monday to Sunday in the following two slots:
- DAY: 10am – 4pm | €25
- EVENING: 7am – 10:30pm | €30
Any additional info (including COVID measures) and the button to book online can be found here.
/ WORKSHOPS & SUMMER CAMPS
During the summer months, a series of workshops will take place for everyone between the ages of 15 and 30 years old who wants to get a taste of music in a safe environment under the title Absolute Beginners. The workshops will be taking place every Wednesday in – you guessed it – Trix! On top of that, in collaboration with Rataplan, JES, Fameus and Bar Oost will we be launching 'Track East', an accessible workshop series for young people (more info soon).
With the Pop- and Rock Camp and the Female Producer Camp we also have two summer camps just lurking at the horizon. Ideally for meeting those like-minded creative souls!
/ STUDIO
Recording your own music in our Trix Studio, will once again be possible. This can be done after making a reservation. All information about this and COVID measures (applied in the studio) can be found here.
/ CONCERTS
Trix will also be picking up its iconic concerts, in a somewhat alternative way, with a few rooftop concerts and a music-loving tour through Borgerhout. A little peak in our crystall ball also tells us that we will once again be entering into a number of collaborations with and in OLT/Rivierenhof, together with an autumn full of Belgian talent and lastly a legendary 2022 with a number of international stars already on the agenda.
But just to be sure.... we're opening back up! And not a day too soon. As Elton John once put it so brilliantly: "Music has healing power". Musical vaccination center Trix is MORE than ready!
Hope to see you very soon!
The euphoric Trix team ❤️