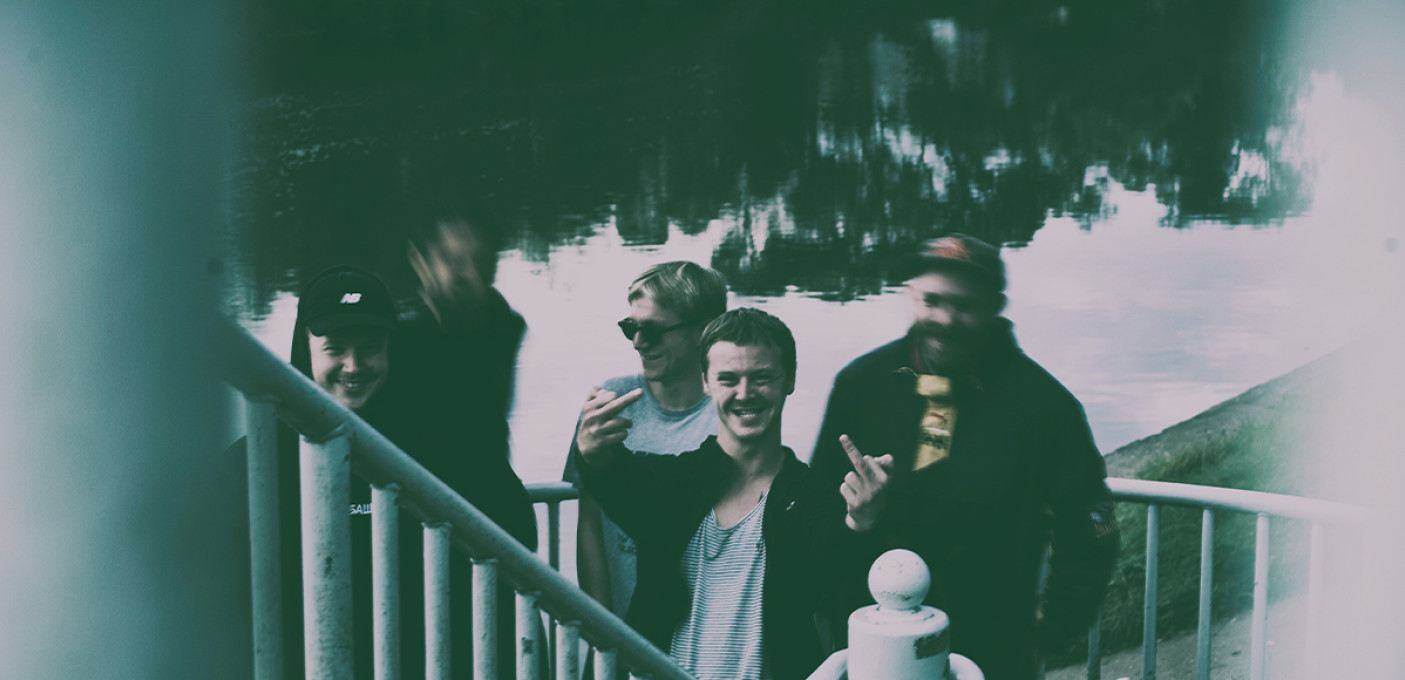 Scottish noisemakers who combine heavy riffs, walls of atonal noise and dancefloor drums as a bizarre combination.

/ HiFive
New concert series of international acts in the Trix Café on the verge of a breakthrough. The admission price is deliberately kept low by € 5. However, if you buy more than one ticket in advance, they will become even cheaper! For example, you will only pay € 15 for five tickets. Quality does not always have to be expensive. HiFive!
For fans of
Gurriers, Heartworms, Tramhaus, Opus Kink
Yabba
YABBA have raw and simple ambitions: to save music from mediocrity. YABBA is a carnal experience, one that takes the genre of rock n' roll to dark places and spits it back out with its own gritty formulaic progressions carved into it. Within the first year of their existence, YABBA have seized attention with their dark and venomous sound. More a collective than a band, they do everything, they go everywhere musically, no limits. They create nothing from something and something from nothing. They go above and beyond all cultural norms to fecund a feeling in music that specialises in the dark and danceable.
Following the release of their second single, "JAWBONE", in April 2023 (via Nice Swan Records), YABBA turned industry heads with ardent press, playlist and airplay coverage from the likes of NME, So Young and Clash Magazine, and Steve Lamacq from BBC Radio 6 Music. Following their signing to ATC Live in late 2022, YABBA are set for extensive touring of their limitless, chaotic and electric live shows across the national and international grid. Expect to see them at the likes of Leopallooza and Green Man Festival this summer.
"The result is one that truly knocks you for six but keeps you hungry for more." – CLASH MAGAZINE
Read More